Fashion
257 (!) The Best Beauty Products Fashionista Editors Tried in 2022
Every month, Fashionista editors try *lots of* belong to Cosmetics. And while not every recipe we test turns out to be successful, we're constantly discovering new favorites. Here we have rounded Discover the latest in hair, skin, fragrance, wellness and makeup — whether a new product to market or just a recent addition to our personal habits.
It's almost a new year, which will definitely bring a new crop favorite beauty Which team will the fashionista become obsessed with. But before we get ahead of ourselves, we'll take a moment to look back at some of the standout hair, makeup, skin, fragrance, and health findings we've uncovered in 2022. Will you join us?
Scroll through for a selection of our top product discoveries of the year, as well as our monthly recaps.
Crown Affair Leave-in Conditioner, $48, available here: "Leave conditioner can be tough on my beautiful hair and often makes it heavy, but this ultra-light conditioner is a game changer. It wets my strands with hydration, leaving them smoother and less frizzy, without compromising volume.And a little goes a long way – a nickel-sized dollop was all I needed for shoulder-length hair. mine." —Stephanie Saltzman, Beauty Director
Matte under eye mask, $22, available here: "I love these dark under eye masks for the long days I'm glued to the computer screen for hours. My skin is the dry type, so after work I like to treat myself to face masks. I know the whole 'tired' look is trending, but it's not for me, so I love how this product reduces puffiness and dark circles." —India Roby, Editor
Rhode Peptide Lip Treatment, $16, available here: "In spite of clearly named snafu, Hailey Bieber's new skin care line has some great products. I have been obsessed with the lip treatment, which leaves my lips soft, plump and perfectly lustrous without being uncomfortably sticky. It's great under (or over) a lip color or alone, and while the flavored versions are great, I personally prefer it unscented." —Dhani Mau, Editor-in-Chief
Phlur Apricot Privée Shower Gel, $30, available here: "The addition of tonka bean and sandalwood to this fruity body wash makes it less of a commercial 'Clean 'N' Clear microplastics aughts' and more sumptuous and lush, especially with its serum texture. -y soft and moisturizing." —Liza Sokol, Audience Development Manager Sr.
Ami Colé Lip Oil, $20, available here: "I've been wanting to try this product out quite a bit since the brand came out and the wait was well worth it. The oil-to-gloss formula feels incredibly solid and the dark brown color really beautifully complements the color. the natural color of my lips. Now it's my daily lip product." —Ana Colón, Deputy Editor
Flawless by Gabrielle Union Repairing Deep Conditioning Masque, $10, available here: "I used this mask for the first time since Gabrielle's Unionmy hair care brand, I was delighted to see how my curls looked. And no surprise: Ingredients like castor seed oil, shea butter, avocado oil, rice complex, and biotin make for a powerful formula — and for the price, that's particularly impressive." — Andrea Bossi, Staff Writer
Dieux Auracle Revitalizing Eye Gel, $44, available here: "The makers of Social media favorite reusable eye mask finally introduced an eye cream, after an intensive product development process. The result – a serum-like, soft, fast-absorbing gel that plumps, brightens and smooths fine lines around the eyes – is the perfect tool. It also creates a nice layer underneath other skin care products, such as heavy moisturizers that become more important in cold weather." —SS
Violette FR Bisou in Inès Blush, $35, available here: "I was first struck by how beautiful this marble-patterned cream blush is in its tube – and it's gorgeous on skin, too. The texture is soft and blendable, with pigment. bold, so you only need one swipe. It also has a matte finish that isn't powdery, so it looks like it could be a natural blush. —SS
Elf Cosmetics Putty Blush at Turks & Caicos, $7, available here: "My latest Target-boosting purchase was this inexpensive cream blush, and now I'm obsessed: It gives the perfect natural – but noticeable – sun tan look." —DM
Iris & Romeo Weekend Skin SPF 50+ Vitamin C + Glow, $47, available here: This mineral sunscreen/tinted moisturizer/vitamin C serum is truly my go-to summer skincare: It delivers SPF 50 and antioxidant power in one simple step, while also creating a brighter and more even-toned base – meaning I can wear pretty much all makeup for free.My skin has received more compliments than ever since I started using it. On the one hand, it comes in a single color, which the brand claims is transparent and universal, but I can hardly imagine it not looking at least one little powder on darker skin tones." —SS
BeautyStat Universal Moisturizing Essence, $40, available here: "If my skin feels drier than usual, I either coat it with this squalane-based oil or mix it with my moisturizer at night. It adds a perfect long-lasting moisture boost. It's perfect without being heavy or greasy like a regular facial oil." —DM
Loewe Paula Ibiza Eau de Toilette, $133, available here: "From the moment I smelled this perfume, I knew it would be my summer staple. While Loewe describes it as a 'floral, aquatic and amber scent', cashews fall. What strikes me is that it resembles the perfectly refreshing spicy margarine we all crave. Hot summer day – and who doesn't want to feel like a spicy margarita?" —Brooke Frischer, Writing Contributor
Sunnies Face Lip Treatment in Poppy, $16, available here: "This sheer color balm is ultra-moisturizing thanks to shea butter and medowfoam seed oils, and creates a perfect wash of poppy red pigment, which can be layered for a matte finish. darker. For me, it's a late summer product." —SS
Youthforia BYO Color Changing Blush Oil, $36 available here: "*Lizzo's Voice* All rumors are true, this blush oil is amazing. I love how it interacts with the pH of my skin for a natural rosy glow, and foundation. very moist and bright but does not change color." —LS
Kosas Revealer Skin Improvement Foundation SPF 25, $42, available here: "The first foundation from everyone's favorite no-makeup makeup brand that's creamy, blends beautifully, and feels like nothing while effectively blurring any uneven skin tone on my skin." In addition, it is supplemented with skin care ingredients and protects against UV and blue light." —DM
January
In January, we found new candles and fragrances that became instant favorites.
February
February brings us luxurious body lotions, fancy scented candles, soothing baths and restorative hair treatments.
Steps are
Our March favorites include delightful springtime candles, restorative hair treatments, and at least one skin care product that all the cool kids on TikTok convinced us to use. to try on.
April
For the month of April, we unearthed products that have revolutionized our at-home makeup removal routine, enhanced our overnight skin care regimen, and accentuated our Zoom makeup look.
May
Our favorite May? Cream and oil blush (yes, oil!), intense brightening serum and sunscreen.
June
June gave us a mascara under $10 that seems much more expensive, innovative sunscreen, and a nostalgic scent that is a compliment magnet.
July
In July, the Fashionista team fell in love with a non-irritating retinol, hair products that help us get the most out of our style, and an array of anxiety-soothing CBD remedies.
August
In the midst of the August heat wave, we are obsessed with gentle skin care formulas that really do what they promise on the label, hair products that revitalize our lifestyle and Colored lip balm that appeals to the senses.
September
September is filled with the perfect fall candles, the beautiful makeup we wear for the wedding, and the hair care that has become a big part of our daily routine.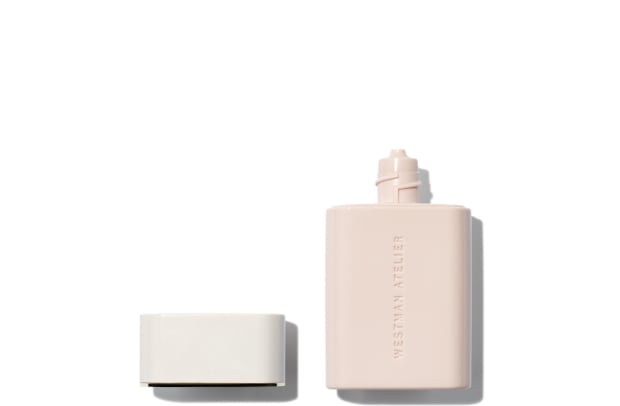 October

October's findings include a facial oil we'll be using obsessively throughout the winter, brightening eye makeup, and a basically all-purpose moisturizer. everything.
November
In November, we discovered an extremely effective nude lipstick, a really good at-home hair color, a winter skin savior, and a high-tech wellness device.
December
December brings festival-perfect lipstick and manicure colors, an innovative alternative to traditional perfumery, and a host of winter-soothing treatments.
Prental note: From time to time, we use affiliate links on our website. This has absolutely no effect on our editorial decision-making.
Never miss the latest news of the fashion industry. Sign up for the daily Fashionista newsletter.