News
Bengaluru shuttler Tanya Hemanth asked to wear headscarf for medal ceremony in Tehran | Badminton News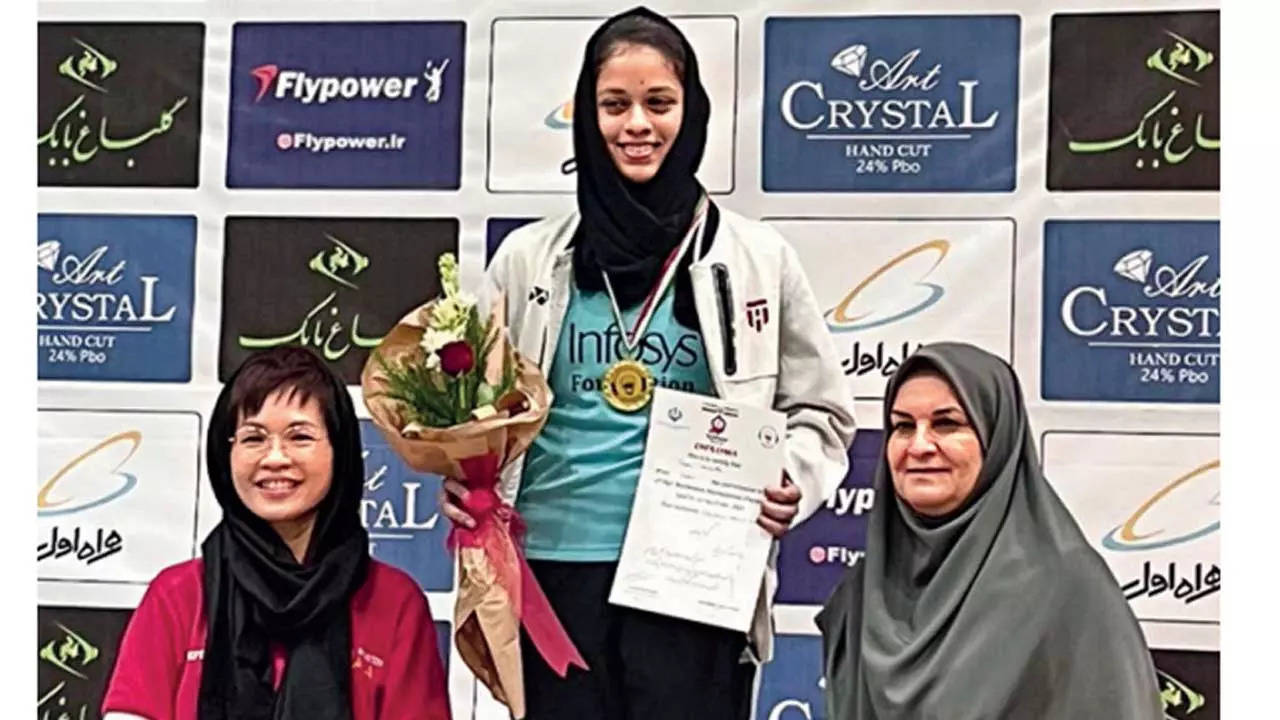 BENGALURU: Tanya Hemanth of Karnataka won the women's singles title at Iran Fajr International Challenge Badminton tournament in Tehran on Sunday but must wear a headscarf before receiving the gold medal.
Second seed Tanya, 19 years old, training at Prakash Padukone
Badminton
Academy, knocked out defending champion and compatriot Tasnim Mir in 30 minutes.
The Bengaluru girl made it through the first set, overcoming a bit of resistance from the top seed in the second before winning 21-7, 21-11. Apparently, the organizers asked Tanya to wear a headscarf at the medal ceremony, which is one of the conventions of the event. The practice was also common last year when Tasnim won the crown.
Badminton sources told TOI that the organizers had made it clear that the headscarf was mandatory for the women's medal winners, although the tournament's prospectus made no mention of the dress code on the podium.
"The prospectus talks about the dress code in the World Badminton Federation rules, which is common in tournaments around the world. While we know that headscarves are mandatory when women step out in Tehran, there is no specific mention of their use during the tournament," the sources said.
Shuttle athletes do not face such restrictions during their matches – wearing leggings or headscarves – but no male spectators are allowed to watch them compete.
A sticker at the entrance reads 'no men allowed', not discriminating between a female player's coach or her parents. Both are banned from entering the stadium if they are men.
Interestingly, the tournament features mixed doubles on their menu, supposedly for the first time, in which 10 pairs from around the world participated.
"The female schedule is in the morning and the male schedule in the afternoon. Only female spectators are allowed to watch women's matches. In addition, match officials are all women in women's matches. The male parents who accompanied their daughter to this meeting were not allowed to watch a single match. Only in mixed doubles matches are male and female players seen together on the court," the source said.
Incidentally, 13 Indian female athletes entered the competition along with a pair in the doubles event.
Result: Finalist: 2-Tanya Hemanth (Ind) bt 1-Tasnim Mir (Ind) 21-7, 21-11; Semifinals: bt 10-Stephanie Widjaja (Ina) 22-20, 22-20.