News
Beyond Meat CEO arrested on suspicion of biting a man's nose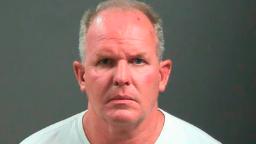 Police arrested the company's COO Doug Ramsey on charges of making terroristic threats and using a third-degree battery on Saturday. Ramsey was issued with a $11,000 bond the next day, according to
Court records.
The company did not immediately respond to requests for comment.
Fayetteville, Arkansas,
KNWA news station
, citing a police report, said Beyond Meat's Ramsey "punched through the rear windshield" of a Subaru that hit his Bronco tyres. The incident took place in a parking garage near Razorback Stadium at the University of Arkansas.
The driver of the Subaru told police that Ramsey "pulled him close and started punching him." The report said Ramsey also bit the driver, "ripping off the flesh at the tip of the nose".
Beyond Meat was once the market leader in plant-based meat, along with rival Impossible Foods. It was a hit on Wall Street after its IPO in 2019, but has since struggled to hit sales targets.
Shares are down more than 90% from their 2019 highs.
On Tuesday, shares traded at around $16, a record low since launch at $25 per share.
In its most recent earnings report, the company blamed inflation for disappointing sales and an upbeat outlook. Beyond Meat has long said it hopes to scale enough to bring the prices of plant-based products in line with those of animal-based products. But on an earnings call with analysts, CEO Ethan Brown said the company isn't there yet. Beyond's "beef" sells for $8.35 a pound, compared to USDA ground beef that sells for $4.90.
"That's a very difficult proposition when consumers have very high inflation and their purchasing power for groceries is dwindling," Brown said.