It's no wonder that Bugatti is one of the bespoke car manufacturers in the world. And, that means it takes the ultra-premium company months to create their one-off or bulk samples. In between the manual production process, the team spent around 600 hours painting a Bugatti super sports car. Now, that's almost 25 days!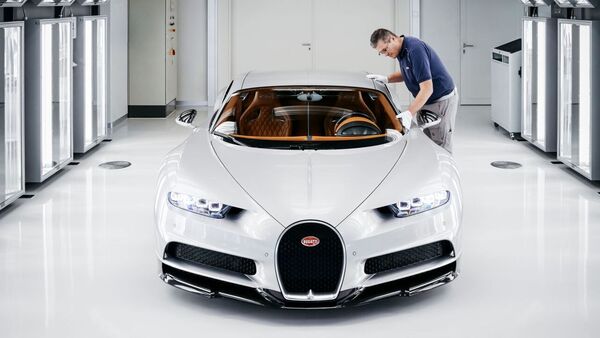 Bugatti shares that it prides itself on the amount of work it puts into creating a single car. The French brand has a team of the most experienced paint specialists, who are focused on giving these luxury cars a mirror-like finish on the exterior. A Bugatti is painted nearly 8 layers before leaving the factory. Each body panel is individually treated and painted by professionals.
Also read: Bugatti has a meteorologist. Know why
The brand says paint specialists will first meticulously inspect each layer of the vehicle before priming. Every panel is thoroughly tested even for a small hole that could affect the final finish. The process begins with a coat of primer, which is then smoothed with sand to obtain a uniform canvas. Simon Vetterling, Bugatti Body and Paint Specialist said: "Paining a Bugatti super sports car requires not only incredible expertise but also a commitment and ambition to always meet the high quality standards of the Bugatti. brand, week after week, car after car. "
Also read: This Bugatti is named after a Mediterranean wind
After the model started receiving coats of paint, the team continued to analyze each car's dashboard to detect any slight color differences. After the car is finished painting, the experts begin to polish the surface, a process that takes about four days. Finally, the paint is carefully examined under the bright white light of the brand's light tunnel for ten hours. The team again scans the bodywork via touch and sight to identify any near-microscopic blemishes.
First published date: March 18, 2023, 13:38 pm IST