Auto Express
Built for speed: BMW Neue Klasse to power a 1341hp 4-motor electric supercar
BMW will probably build an electric supercar based on the Neue Klasse architecture, which will be the brand's halo car.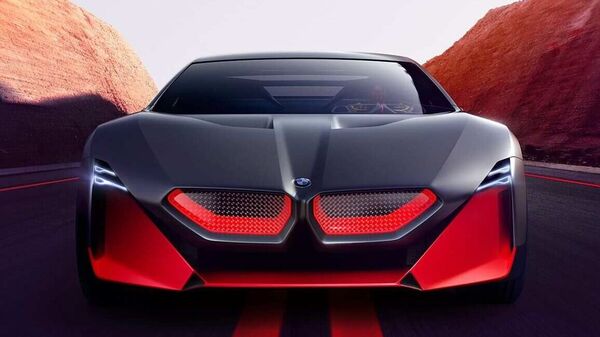 BMW car is thriving towards electrification of its entire portfolio. At the same time, the automaker is ambitious about building a halo car shaped like an electric supercar. BMWBlog claims that the next-generation vehicle architecture from German luxury carmaker Neue Klasse is capable of supporting a four-motor electric supercar that produces a total of 1,341 horsepower.
(Also read: BMW introduces new M2 ahead of October 11 launch date, for rear-wheel drive)
This looks perfect for the production version of the BMW Vision M Next, a concept introduced in 2019 with a plug-in hybrid powertrain. In this case, each motor will power one wheel, making the electric supercar capable of all-wheel drive.
While its rival Audi is thinking about giving the R8 an electric touch, BMW doesn't want to stay behind in the race and will offer an electric supercar of its own. However, despite a lot of speculation, the car has yet to see the light of its production date. The reason behind this is that BMW thinks the development cost of such an electric supercar will be too high compared to its expected sales. Thus, practicality trumps ambition.
However, BMW's head of engineering and R&D, Frank Weber, has said that the Neue Klasse architecture has been developed to support high-performance applications. "The most demanding medium we have is a true high performance M product. A true high performance M product. What you can expect from this Neue Klasse architecture is more than just versatility. you can also have single motor architecture, dual motor architecture and this can even provide quad motor architecture up to one megawatt, "he said.
BMW Neue Klasse is expected to launch in 2025 with a sedan and an SUV in 3-Series because that is the segment that represents the largest volume of sales.
First published date: September 20, 2022, 14:24 PM IST