News
CBP seizes $9.1 million worth of cocaine at Pan American Dock in Puerto Rico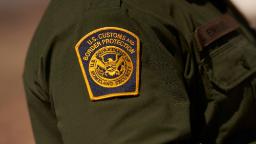 CNN
—

U.S. Customs and Border Protection officials seized 877 pounds of cocaine aboard the San Juan-Santo Domingo ferry at the Pan American Pier in Puerto Rico last month.
The drugs, with an estimated value of $9.1 million, were discovered on December 26 during a routine cargo inspection. Officials removed a plank covering the floor of a cargo platform to reveal 355 packages that tested positive for cocaine, CBP said. said in a statement.
"Our experienced CBP officers stay vigilant, using their trained and readily available tools to prevent dangerous drugs from entering the country," said Roberto Vaquero, chief operating officer. field of Puerto Rico and the U.S. Virgin Islands, said in the statement.
Homeland Security has seized the contraband for further investigation, according to CBP.
CBP seized 77,000 pounds of drugs in the first two months of fiscal year 2023, according to CBP Data Gateway.