Auto Express
Delhi government seeks advice from public on making PUCC mandatory at petrol stations
Delhi Environment Minister Gopal Rai has said that the mandatory policy of applying PUCC at petrol stations will help ensure that polluting vehicles do not travel in the city.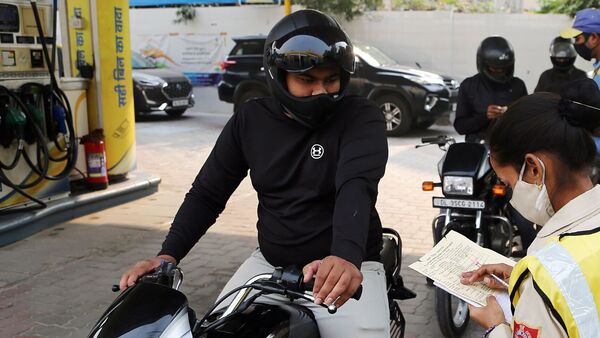 The Delhi government has been seeking proposals from city residents to make Pollution Control Certificates (PUCCs) mandatory for refueling purposes at petrol pumping stations across the capital to tackle pollution. atmosphere. A draft notice on the matter was issued by the city government's environment department on March 3.
The draft notice directing all petrol/diesel/CNG pump dealers to distribute or sell gasoline/diesel/CNG to motor vehicles only when producing valid PUCC takes effect immediately to Control emissions from vehicle tailpipes. Earlier in January, the city government announced that it would put a draft policy into the public domain to make a valid PUCC mandatory for refueling vehicles.
The city's Environment Minister Gopal Rai said that the policy will help ensure that polluting vehicles do not run in Delhi, making the air cleaner and the city greener.
(Also read | Delhi demolishes old diesel cars: Five options for your old car)
The draft notice further adds that Indian Oil Corporation Limited, Bharat Petroleum Corporation Limited, Hindustan Petroleum Corporation Limited, Indraprastha Gas Limited, Reliance Industries Limited (Reliance Petroleum), and other pumps/gas stations/diesel/CNG and Commissioner , Ministry of Transport, Delhi shall be responsible for the implementation of the written and moral instructions.
If found violating these directions, violators can be severely fined. "Violation of the guidelines promulgated under Section 5 of the Environmental (Protection) Act, 1986 or the rules made therein shall be punishable under Section 15 of said Act, including imprisonment up to five years and/or a fine extendable to Rs. One Lakh or with both", reads the draft notice.
The notice added that enforcement of pollution targets was found to be more effective when targeting petrol pumps.
(with input from PTI)
Date of first publication: March 8, 2022, 09:33 AM IST