Auto Express
Delhi-Jaipur Electric Expressway, India's First, Starts Test Run from September
The National Highway for Electric Vehicles (NHEV) will oversee the trial run of India's first electric highway linking Delhi and Jaipur.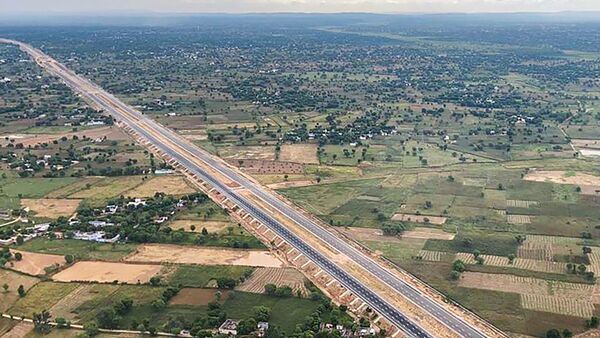 National Highway for Electric Vehicle (NHEV) has announced the test date of the upcoming Delhi-Jaipur E-Highway. The trial run for the electric highway, which will be the first in India when completed, will start from September 9 this year. NHEV aims to open the Delhi-Jaipur electric highway to the public early next year. The 278 km highway will have the facility to recharge EVs on it, which will help reduce the carbon footprint.
Ashwini Chaubey, Minister of Environment, who will kick-start the trial run, says that the Delhi-Jaipur Electronic Expressway with NHEV pilot will be Ease of doing Business's landmark initiative. . "This unique initiative will benefit tourists and those 'traveling cleanly' on electric vehicles, who are not even electric vehicle owners, and will inspire for more people to buy and participate in making India's terrestrial transport green."
Electric highways have been modeled on electrified roads in countries such as Germany and Sweden. Electric highways allow charging of electric vehicles running on them. This step is considered a step towards making electronic media more centralized.
The track will conduct a field assessment of 24 electric buses and more than a hundred trams on the electric highway to test its viability. NHEV says each electric vehicle manufacturer will be able to finance running a prototype electric vehicle in this TECH-Trial and be empowered with fleet orders.
The E-Delhi-Jaipur highway test run will be the longest EV TECH-Trial ever conducted in the country. Previously, the record was held by the 210 km Yamuna Expressway.
Besides the Delhi-Jaipur section of the road, negotiations are also underway with a Swedish company for an electric highway section on the Delhi-Mumbai Expressway. Gadkari has called for foreign investment in the highway sector and has previously invited the EU to build electric highways in the country. He said that 22 green highways have been built and work has begun on seven of them.
Date of first publication: July 29, 2022, 13:48 PM IST