Auto Express
Do you know? Your car may be dirtier than your toilet. This study found evidence
Traces of bacteria in feces were found in places like the trunk of a car and the driver's seat. Wet conditions can allow bacteria to thrive.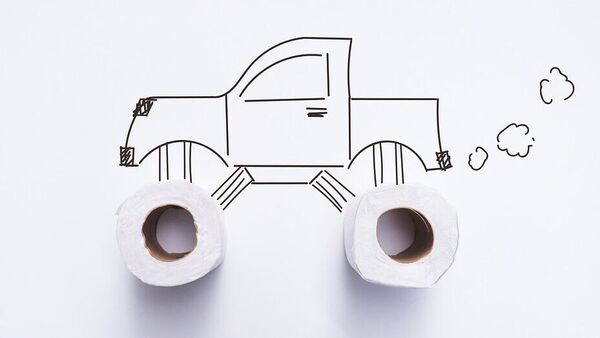 You may often be concerned with how clean your car compartment is, but have you ever found that your valuable possessions, for the money you paid for, can be dirtier than the toilet? yours? What do you say is a bunch of c*ap? Well, researchers at Aston University's School of Biological Sciences can argue evidence to prove that ordinary passenger vehicles can actually be less hygienic than normal toilets in homes and have found traces of fecal bacteria inside five of the vehicles they tested.
The study that claimed to have found traces of the bacteria in the faeces in the trunk was part of the study. One of the cars is only two years old. But that's not all, traces were also found on the driver's seat. Overall, bacteria were found most commonly in the trunk, followed by the driver's seat, gearshift, rear seats, and dashboard.
But while it may not surprise many people that these areas attract bacterial growth, what is surprising is that the steering wheel is one of the cleanest parts of a car. Well done, hand sanitizer!
Although the study had a very small sample size, it highlighted the need for frequent cleaning and sanitizing of vehicles. While most people tend to keep their toilets clean with sanitizer, car cabins are often overlooked or just best vacuumed. And the older a car is, the dirtier it is likely to get. Dr Jonathan Cox, Senior Lecturer in Microbiology at Aston University, said: "Cars often don't have heating systems like our homes, these places are wetter and are the perfect environment for bacteria to grow. existence and development".
Dr Cox suggests that in addition to periodically washing the car's interior, one should also use hand sanitizer and, in general, be aware of where bacteria is more likely to grow.
Date of first publication: February 2, 2022, 10:11 AM IST