News
Elon Musk's $44 billion Twitter deal gets board endorsement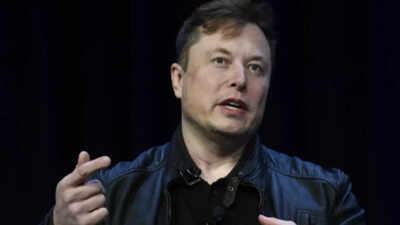 NEW YORK: Twitter's board of directors has recommended unanimously that shareholders approve a proposed $44 billion sale of the company to billionaire and Tesla CEO Elon Musk, according to a regulatory filing Tuesday.
Musk reiterated his desire to move forward with an acquisition last week during a virtual meeting with Twitter employees, although Twitter's stock remains far below his asking price, signaling significant doubt. that it will happen.
Shares were up about 3% to $38.98 before the opening bell on Tuesday, well below the $54.20 per share Musk offered per share. The company's stock last hit that level on April 5, when it offered Musk a seat on the board before he offered to buy out Twitter in its entirety.
In a filing with the U.S. Securities and Exchange Commission on Tuesday detailing one for investors, Twitter's board of directors said it "unanimously recommends that you vote ( for) the adoption of the merger agreement." , investors in the company will pocket a profit of $15.22 for each share they own.
FOLLOW US ON SOCIAL MEDIA
FacebookTwitterInstagramKOOKS APPYOUTUBE