Auto Express
Hitting birthday on the roof of a car: YouTube influencer's viral stunt video ends up in jail
YouTube influencer Prince Dixit has been arrested by Delhi Police after an old video of him celebrating his birthday on the roof of a moving car with his friends went viral on social media. festival. The video was shot on the new Delhi-Meerut Highway last year. While Price Dixit has been arrested, Delhi Police are looking for other violators seen in the video. Performing such stunts on open roads is a violation of traffic laws and endangers others.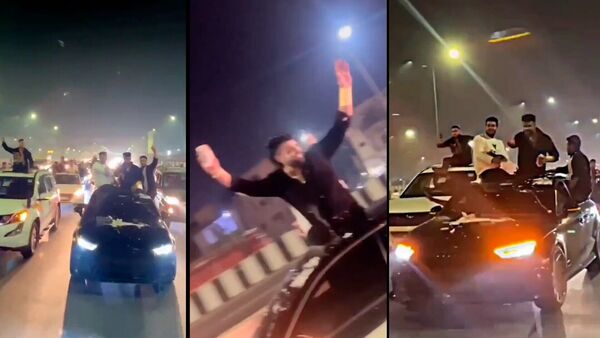 On Thursday, the Delhi Police released a statement saying: "Awareness of the matter has been made. We are investigating to identify the offenders and for details on the timing of the incident. the case. Appropriate legal action will be taken against the offenders." It has also asked social media users to identify and inform next action.
Viral video shows several cars moving in a convoy blocking others as the Prince, standing in a car with friends, disobeys traffic laws. Several other people were also seen hanging from the windows of their cars, including expensive SUVs and sedans, while loud music continued as the cars sped up the highway towards Ghaziabad.
After his arrest, Prince admitted that the viral video was filmed last November on his birthday. He also admitted that the video, which he shares on his social media channels, was shot on NH-24 near Shakarpur. After his arrest, Price confessed to breaking traffic laws. He has also urged his YouTube subscribers not to break traffic laws and not to stand on top of moving cars.
Price's arrest comes days after Gurugram Police arrested two more YouTube influencers for throwing money from a recently moving car. The duo, identified as Jorawar Singh Kalsi and Gurpreet Singh, were seen in a viral video throwing banknotes across the Golf Course Road from a moving vehicle. Baleno car. The video recreates a scene from the popular web series titled 'Farzi'.
First published date: March 17, 2023, 11:18 am IST