Auto Express
India breaks even on gasoline but loses on diesel, oil companies say
The daily adjustment of gasoline and diesel prices by oil companies continued from March 22 due to price increases. 10 per liter for two weeks. However, according to BPCL, the increase is not enough to recover costs.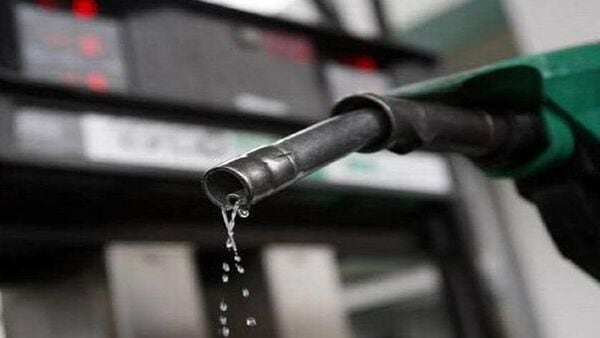 Gasoline and diesel consumers in India have not been affected by daily price adjustments for both fuels over the past few months. Oil companies in India have not raised prices despite the recent increase in international market rates. As a result, oil companies are suffering losses on diesel, the fuel used mostly in India for transportation and other purposes. The trio of Indian Oil Corporation, Bharat Petroleum Limited and Hindustan Petroleum Corporation lost 18,480 crore in June quarter for retail fuel.
The only chance for oil companies is that they break even with gasoline and gas like LPG. Adjusting international oil prices has helped fuel retailers do just that. Arun Kumar Singh, President and CEO at BPCL, said, "Our deep desire is to absorb volatility. We don't move prices up or down sharply." The trio decided to accept "some losses in the hope that we can cover these losses later," he said.
After the Center decided to suspend gasoline and diesel price hikes to bail out consumers, hopes for cost recovery were dashed. Gasoline and diesel prices remain at all-time highs despite Central and state tax cuts. At one point, fuel retailers lost 20-25 per liter for diesel and 14-18 per liter of gasoline. While they were fortunate to recover gasoline and LPG costs, diesel remained in the red. Singh said: "Next month onwards there will be no loss on LPG. We did not suffer a loss on gasoline today."
The three oil retailers typically adjust gasoline and diesel prices on a daily basis. Since November 4, 2021, the rate has been frozen for 137 days before states like Uttar Pradesh go to the polls. The price adjustment continued from March 22 when the rate was increased 10 per liter for two weeks. However, according to BPCL, the increase is not enough to recover costs.
Oil companies stopped adjusting gasoline and diesel prices to help the government manage inflation. This could cause gasoline and diesel prices to rise further. "I believe this is a temporary phase. The world can't stand these prices for long," Singh said. Since April 7, the rate has remained unchanged and has compounded the losses.
In Delhi, a liter of petrol costs 96.72 a liter currently, while the price of diesel 89.62 per liter. Before the Center for Special Consumption Tax Reduction, the tax rate was as high as 105.41 per liter for gasoline and 96.67 a liter for diesel. According to oil companies, global oil prices need to fall sharply before any further declines in India are expected.
First published date: August 30, 2022, 10:01 AM IST