News
India vs Australia, 3rd T20I: 4 injured in jostling to buy tickets | Cricket News
HYDERABAD: Four people were injured as chaos was witnessed on Thursday in Gymkhana here with hundreds of cricket lovers jostling for tickets to watch the India-Australia T20 International match that will take place in the city on September 25.
At least some people, including women, feel uncomfortable being jostled on the ground. Some of them had to be taken to hospital and their condition remained safe, police said.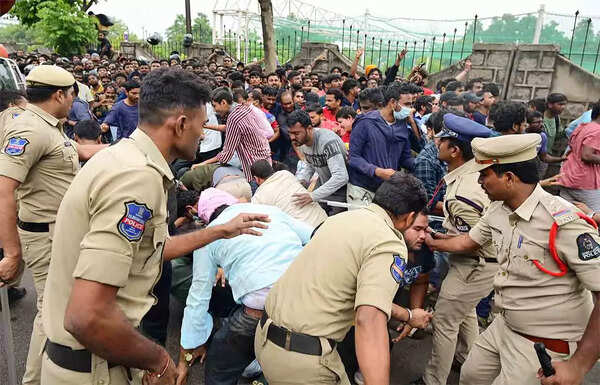 (Photo PTI)
Hundreds of cricket fans gathered at the stadium to buy tickets and the police struggled to manage the situation.
Several cricket enthusiasts said they had come to the field from the early hours of the day to buy tickets.