Sports
Inside Texas, Oklahoma's Big 12 exit: What it means for schools, conferences, more
Texas athletic director Chris Del Conte and Oklahoma counterpart Joe Castiglione have known each other for over two decades, leaning on each other for everything from career advice to restaurant recommendations.
Despite a bitter rivalry between the lines or on the court, the two highly respected administrators have become even better acquainted with each other in the 18 months since helping engineer their schools' shocking move from the Big 12 to the SEC. After making the departure official in the summer of 2021, the pair have often been spotted together at industry events, chopping it up in a corner by themselves after being dismissed from league meetings by their (soon-to-be former) colleagues.
On Thursday night, though, Del Conte and Castiglione got confirmation that their days of exchanging stories in hallways to pass the time are about to come to an end. The Big 12 announced it had agreed in principle to allow Texas and Oklahoma to leave the league a year earlier than expected and join the SEC prior to the start of the 2024 season.
"As I have consistently stated, the Conference would only agree to an early withdrawal if it was in our best interest for Oklahoma and Texas to depart prior to June 30, 2025," Big 12 Commissioner Brett Yormark said in a statement. "By reaching this agreement, we are now able to accelerate our new beginning as a 12-team league and move forward in earnest with our initiatives and future planning. I appreciate the approaches of OU President Joe Harroz and UT President Jay Hartzell to ensure an amicable conclusion to this process, and look forward to the bright days ahead for the Big 12 Conference."
Though details still need to be finalized before final approval from the two university systems' cadre of lawyers and board members, the announcement caps off several months of productive – though sometimes heated – discussions that pointed in the direction of an early exit agreement that would satisfy all parties involved.
Big 12 bylaws call for significant financial penalties for any school withdrawing from the league, which could have potentially topped nine-figures for each of the two programs. Neither the Longhorns or Sooners will have to cut a check for quite that amount, but they will have a combined $100 million withheld from their conference distribution money over the next two years.
That money will, in turn, be largely routed to the eight current Big 12 schools (Kansas, Kansas State, Oklahoma State, Iowa State, Texas Tech, Baylor, TCU and West Virginia) to keep their conference distributions close to the previously expected level in 2024. The four incoming members (BYU, UCF, Cincinnati and Houston) joining this July will receive partial shares of conference distributions until the 2025-26 season, when the entire Big 12 will receive full shares as part of a media rights extension that kicks in with FOX and ESPN.
The increased clarity over Texas and Oklahoma's early departure also solidifies the 2024 college football season as one of the most significant in the sport's history. In addition to the Longhorns and Sooners chanting "S-E-C" alongside 14 new peers that year, USC and UCLA will both be joining the Big Ten at the same time and the sport will conclude with the first edition of a 12-team College Football Playoff.
Additionally, new NCAA media rights agreements are set to come into effect that year, and it will be the earliest any potential tournament expansion could take place in men's basketball or other NCAA championship sports. Several key lawsuits impacting college athletics and student-athlete compensation are also expected to be heard in 2024, further accelerating changes for the entire enterprise too.
In the interim, the work for all involved is far from over. For most, it's simply on to the next set of action items as the reverberations continue to radiate around the country from the seismic move UT and OU pulled in the summer of 2021.
Oklahoma and Texas leaving Big 12 in 2024
RJ Young reacts to the Big 12 announcement that Oklahoma and Texas are leaving the Big 12 in the summer of 2024.
What does this mean for Texas and Oklahoma?
As much as Thursday's announcement resulted in a few raised glasses in celebration by those in power around Austin and Norman, Del Conte and Castiglione are two athletic directors that now find themselves having to shepherd their respective departments through some short-term pain before the time comes to fully realize the benefits of their move to the SEC.
That starts with sorting out the finer points regarding the pending revenue shortfall they face without Big 12 distribution money (just over $42 million last fiscal year) flowing into their coffers prior joining their new league in 2024. While both schools have decent reserves, generous boosters and solid backing from their respective universities, both departments still have to replace a chunk of money that made up over 20% of their respective total revenues in recent years.
Still, it was not lost on many that mere hours before the Big 12 sent out their release, the SEC had announced a record distribution of $49.9 million per school. With a new media deal in place starting in 2024, estimates have that number moving to upwards of $60 million and trending further north with each passing season. It won't be long before UT and OU will end up recouping their losses (and then some), but checks still need to be cashed until that happens.
The good news is that the lame duck status each had hovering over their heads will last just one more campaign and allow just about everybody to start moving on after feelings were frayed quite a bit in the last year and a half as the conference faced an existential crisis for the second time in a decade.
That's not to say everything has been smoothed over though. In the 2023 football schedule that was announced last month, Texas was handed a conference game at former Southwest Conference rival Houston and a late November trip to Iowa State. Oklahoma has to play three of the new Big 12 members, including a conference opener at Cincinnati and a November trip to chilly Provo the week before taking on playoff participant TCU.
On top of all that, the Longhorns and Sooners will each have to ensure they get all of their athletic programs up to par in the ever-competitive SEC. They have been planning for much of the past 18 months or so for that eventuality, but now that things are accelerated ever so slightly, changes still need to be made on everything from facilities to staffing to recruiting.
What will be most interesting moving forward is just how Texas and Oklahoma's mindsets will change now that an end date is in sight. Since long before the creation of the Big 12 back in 1996, the two schools have largely driven the agenda for the league and carried oversized influence as a result of both their success and their largess.
Soon they will come to realize that will no longer be the case in 2024 as they go from the leaders of the pack in one conference to just one of 16 equals moving forward. At least then they'll be in the room instead of hanging around outside it.
What does this mean for the Big 12?
The biggest winner of the entire ordeal might be somebody who wasn't even in college athletics when the UT/OU departure was first announced: Brett Yormark.
The new Big 12 commissioner was initially viewed as an odd fit, coming to the teetering conference from Roc Nation and the bright lights of New York City. However, he has quickly impressed those around the league for his aggressiveness in getting things done.
Despite being last in line for a new media deal among the Power 5, Yormark managed to leapfrog the Pac-12 in the market and secure an extension with existing partners just a few months into the job. That he was able to lock in competitive rates after the loss of two flagship programs was even more impressive.
With the decks now cleared of major line items, attention turns to the most interesting area where the commissioner has not – yet – left a mark: realignment.
Yormark noted in his first comments in the role way back in August that the league is, "open for business" and acknowledged publicly in early December that the Big 12 had engaged in discussions with Gonzaga. The so-called "four corner schools" in the Pac-12 – Arizona, Arizona State, Utah and Colorado – have often been mentioned as ideal targets should they be looking for greener pastures and the commissioner has not been shy in expressing a desire to add television inventory in the Pacific Time Zone.
San Diego State, long viewed as the Pac-12's best choice to replace USC and UCLA, has also been on the Big 12 radar for much the same reason. What ultimately ends up happening on that front remains to be seen, but after playing a proactive role in ushering UT and OU out early this week, Yormark is far from done with his agenda.
As for current and future Big 12 members, the agreement reached on Thursday underscores the next year and change should be even more competitive than normal as they say goodbye (and some might add good riddance) to the Horns and Sooners one more time. Things have gotten testy on occasion among the fan bases already and that's bound to pick up even more as some realize they might be on the last trip to Norman or Austin for years to come.
Eventually though, the comradery that the legacy eight schools and their four new brethren have developed in recent years will allow the league to move forward, much more united than it ever has been. There's now an opportunity to chart a new direction for the Big 12 in ways that just weren't possible with Texas and Oklahoma sticking around, and you can bet that is a welcome sigh of relief for many in the conference footprint after a trying two years.
What is the SEC going to do?
While it was never in doubt, the SEC moved quickly to formally accept the Longhorns and Sooners a year early, shortly after the Big 12 made things official on their end. The truth is, the conference has been preparing for the eventuality for some time and have even significantly increased their inclusion of UT/OU administrators in league meetings in recent months.
Now that such contractual matters are taken care of, the pressing issue on the agenda is about to take center stage: what to do with the conference schedule moving forward as a 16-team entity in 2024. SEC commissioner Greg Sankey has acknowledged that there are two concepts the league is exploring and neither will involve the current East/West divisional alignment.
First, the SEC will need to decide if they want to play nine conference games or stick with the current eight-game slate. If it's the latter, they'll need to be comfortable with just one permanent opponent on the schedule each year and the likely loss of certain annual rivalries like an Alabama–Tennessee or LSU–Texas A&M.
If it's a move to the former, athletic directors will need to vote on the three permanent crossover opponents (and all that entails), while the league office engages with media partners over potential rights increases that would result from increased inventory.
With Texas and Oklahoma officially in the fold beginning in 2024, such conversations can ramp up quickly this spring.
How are the Pac-12 or Big Ten impacted?
The Big Ten can take solace in knowing that the impending USC/UCLA move to the Midwest will not be the only major change in college sports next year, but Thursday's announcement doesn't directly impact the conference as much as it does others. For now, the league's presidents are focused on finding a replacement for outgoing commissioner Kevin Warren while staff members have been diligently preparing a smooth onboarding process for the Trojans and Bruins to join the existing 14 schools.
For the Pac-12, things are a bit different as the conference is in the middle of an extended negotiation for new media rights deals while undoubtedly feeling additional pressure from the Big 12 on the realignment front with this latest bit of news. Interestingly, commissioner George Kliavkoff was spotted on SMU's campus for a basketball game on Wednesday, meeting with school officials – a typically clandestine meeting that social media quickly caught onto just a few miles east of the Big 12's offices in the Dallas area.
Though it might have been pure coincidence that Texas and Oklahoma's departure was quickly agreed to 24 hours later, this feels like far from the last time where the two leagues will find themselves intertwined with realignment news.
Bryan Fischer is a college football writer for FOX Sports. He has been covering college athletics for nearly two decades at outlets such as NBC Sports, CBS Sports, Yahoo! Sports and NFL.com among others. Follow him on Twitter at @BryanDFischer.
Top stories from FOX Sports:
---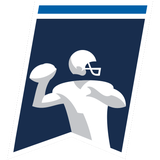 Get more from College Football Follow your favorites to get information about games, news and more
---
---