Sports
Judge, Ohtani and then who? Predict all AL MVP vote recipients
Via Jordan Shusterman
FOX Sports MLB Writer
Its one of the best MVP debates baseball ever seen.
Have Aaron Judge on the verge of running home historybring Yankees to an AL East title with a season of attacks for the ages. And then there's Shohei Ohtanicontinuous Make your own history for no precedent exists for him to reproduce or chase. It's a hugely exciting, if challenging, discussion and I don't envy those who have to vote for these incredible players to be deserving of the award.
But it's worth noting that once it's determined whether they like Ohtani or Judge, the work doesn't necessarily end there. Each year, the voting block – 30 total, consisting of two BBWAA members from each AL market – is instructed to rank 10 players on their AL MVP ballot. We all know Judge and Ohtani will, in some order, take the top two places on every ballot.
In addition, there are a number of names that we can reasonably expect to take third through seventh on most ballots. Afterward? There is no shortage of controversial friends, and each voter rates players differently. Of course, we focus on the names at the top, but the 10 positions on the ballot allow a much broader pool of players to be included in the MVP discussion.
Finally, I looked at the past 20 years of AL MVP voting to get an idea of ​​the number of players that typically appear in AL MVP polls. This means getting only one vote from one writer, even if it's a 10th place vote. For example, last season, Mike Zunino, Mitch Haniger, Austin Meadows and Kyle Tucker each person gets one vote in 10th place. It's worth it! They placed 20th in the AL MVP vote, and no one can take that away from them!
The most names we have seen on the ballot in the last two decades are 33 (2015 and 2006), and the least 20 (2014 and 2010). On average, about 25 players appear each year. Therefore, I will expand on the never-ending Judge/Ohtani debate and try to predict the 25 players who will appear on the 2022 AL MVP ballot – or rather, 23 in addition to Judge and Ohtani.
In other words: These are the players that I believe will get at least one vote in the top 10 AL MVP.
(Players are listed alphabetically in each category.)
Duh (2): Aaron Judge, Shohei Ohtani
Don't get me wrong: The debate over which sensational season deserves an MVP appeals to me. But that's not why we're here. We know Judge (1st) and Ohtani (2nd) will top every vote.
Let's move on to the rest of the candidates.
Should be on every ballot (6): Jose Altuve, Yordan Alvarez, Xander Bogaerts, Andres Gimenez, Jose Ramirez, Mike Trout
This is the group of stars that are likely to take third place and should therefore be expected to appear somewhere on every voter's ballot, except for some very odd decisions. Ramirez and Gimenez assisted Cleveland to an AL Center header; Ramirez has been a mainstay in the MVP discussion, while Gimenez has quietly delivered one of the biggest breakthroughs of any player in baseball this season.
In Houston, Altuve continues to shine as the face of Astros'dynasty, while Alvarez has established himself as All-round attacker dominates the tournament. The Red SoxThe campaign in last place is a tagline, but it's certainly not Bogaerts' fault; he is currently fifth in AL in fWAR.
And then there's Trout, who unfortunately missed time again due to injury but still looked like GOAT on the field and played enough games to secure midterm MVP votes.
Should be on most ballots (5): Alex Bregman, Carlos Correa, Rafael Devers, Yandy Diaz, Kyle Tucker
You could argue any of these people are brainless people of the previous category, but I can also see they missed some votes, and so we have the group. this player is very likely to get many votes. Bregman and Tucker were great but fell victim to having two other genuine MVP contenders on their roster.
Their former teammate Correa excelled in his first year with Twin, but Minnesota was so disappointing that he didn't have many top moments along the way. Devers isn't as brilliant as his field teammate Bogaerts, but his power numbers are hard to deny.
In the end, Diaz may not be as famous as the others, but I would have him in ninth or 10th place in the vote for his stellar basic skills and consistency for a Light ray The team desperately needed him when injuries piled up. Some voters might not be able to ignore the single-digit dinger totals, but I'm not sure the Rays made it post-season without Diaz.
Beginners (4): Dylan stopped, Alek Manoah, Frame Valdez, Justin Verlander
Over the past 20 years of AL MVP voting, an average of three starting pitchers have appeared on the ballot each season; never had less than two or more than four. The obvious step here is looking at the AL Cy Young race, a fascinating debate of its own, especially this season, when many of the top contenders are teammates: Justin Verlander and Framber Valdez of Houston. , Toronto'S Kevin Gausman and Alek Manoah, and Cleveland's Shane Bieber and Triston McKenzie. And don't forget about Dylan Cease and Shane McClanahan, who have been their team's trump card throughout the season.
Each of these Cy Young candidates has a compelling case for appearing on an MVP ballot, but it's hard to say who is the most likely, especially with history telling us we don't. should expect more than four. I'll go with Cease and Verlander, who seem like the safest bet is Current Cy Young's favorites. I also think Valdez's history quality start record will be enough to sway some voters. And I lean Manoah over Gausman because of his significant advantage in ERA and workload.
Reliever (1): Emmanuel Clase
On average, only one or two painkillers appear on the AL MVP ballots this century, so we should consider only a few names as legitimate possibilities here, if any. This year, Clase has gold standard among AL . reducerslead in both old-school savings (39) and new-school fWAR (2.1).
You can make a case for closer Toronto Jordan Romano or Mariners fire ball Andrés Muñoz for a 10th place vote, but Clase feels like the obvious choice here, so there's no need to complicate this. If any AL reliever gets the down vote, it has to be him.
Rookies (2): Julio Rodriguez, Adley Rutschman
I wouldn't be shocked if Steven Kwan wins a vote or two as one of the faces of the AL Center champion, but his offensive output is a bit below that of his other rookies. Plus, his team will have two guaranteed representation on the ballot.
As things stand, Rodriguez and Rutschman feel like stronger cases after having had the biggest impacts on their respective teams' seasons. That said, if Luis Arraez get a no vote or two, so does Kwan!
The Blue Jays (2): Bo Bichette, Vladimir Guerrero Jr.
In addition to Gausman and Manoah, the Blue Jays have a number of people you could argue are secret ballot candidates. Unlike last year, when Vlad Jr. and Marcus Semien having had huge seasons worthy of MVP consideration, this year's Jays lineup has had a much more balanced production.
Vlad Jr isn't exactly as spectacular as last year, but he's still had a stellar season, and Bichette's second half could put him on some ballots. Alejandro Kirk was one of the best catchers in baseball. George Springer got some injuries but was generally great when he played.
And let's not sleep again Matt Chapman or Teoscar Hernandez, who have received MVP votes in the past! There's a lot to choose from, but the two I'm most satisfied with appearing on at least one ballot are Guerrero and Bichette.
Ranger team (1): Corey Seager
Another team with a staggering number of candidates voting down is Texas. Nathaniel Lowe has quietly grown into one of the better frontrunners in the league; His 143 wRC+ ranked in the top 10 of the top AL. Adolis Garcia is one of only two players in the MLB with 25 HRs and 25 steals, and he joins Alvarez in fourth in the AL in the RBIs, with 96. Marcus Semien – who can hit 25/25 – recovered from a bad first month for another season of WAR 5 plus. Seager remained healthy and hit over 30 hits as a short step.
However… Rangers can lose more than 90 games, so none of these guys get much attention. I think one of them will get a vote or two, but it's hard to guess who will be. Lowe might be the most deserving, but for the purposes of this exercise, I'll take the safe bet and say that Seager, the most popular of the bunch, ends up voting.
Other great seasons can be rewarded with one vote (2): Jose Abreu, Anthony Rizzo
There are many names worth mentioning here: Sean Murphy was one of the best catchers in baseball, even when Oakland team. Taylor WardBreakthrough in Anaheim. Anthony SantanderThe increase in power of the conversion shot for Baltimore, especially recently. By Eugenio Suarez Endless explosives and vibes for the Mariners. Arraez is challenging for a batting title in Minnesota. Randy Arozarenathe speed of the combined power of the Rays.
But since I only have two slots left for this exercise, I'll give Rizzo and Abreu the lowest chance of appearing to vote. Aside from Judge, Rizzo is by far the most consistent offensive performance for the East AL champions – well, he or Matt Carpenter, who has an unbelievable 47 games with the Yankees is probably also worth considering for this list! (I'm only half joking.)
As for Abreu, while the White Sox's season has been completely flat, the 35-year-old slugger is as reliable as ever. His power over barriers has certainly decreased, but he has been extremely effective in this area; if his .376 OBP holds, it would be his highest mark since the Rookie of the Year campaign in 2014. Plus, he's received MVP votes in six of eight seasons. his big prize, so he's always a safe bet.
And there you have it: 25 people got my AL MVP vote! In November we'll find out how I did it, and if someone I didn't mention was on a ballot, I'd love that.
Jordan Shusterman is half of @CespedesBBQ and a baseball writer for FOX Sports. Follow him on Twitter @j_shusterman_.
---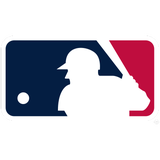 Get more out of Major League Baseball Follow your favorites to get game info, news, and more.
---
---