Looking back at all the moments of the past year, both big and small, has helped me realize how much gratitude really is. Achievements and checkboxes are great to ponder, but with everything going on in the world, a mundane day (week, month, year?) is really worth thanking. All we have is for now, maximal clichés have become clear to me in 2021.
If you're curious to look back over the years, check it out 2020 in review and 2019 in review.
January 2021
In early 2021, it looks like it will be a year of doing less of the unimportant and more of the done (though in the long run, I've lost track of this approach). We have been working on updating the design of the entrance. Our furniture slowly began to arrive in the green room. I cooked a lot. I set some new budgeting goals and focused on getting organized. The kids started throwing their own version of dance parties. We have completed small kitchen in the basement. I have bangs and feel like a whole new person. We're starting to really hope for a vaccine.
February 2021
I updated the design of the vanity as part of my look on The Drew Barrymore show. Our family took care of a lot of colds. My first grandson was born. My daughter hasn't worn a ballet costume for a whole month. I have found my favorite Red lipstick and did a lot of second hand shopping. I have got it deliberately dress regularly, that brings me joy even though we don't go out much. I started designing the bathroom for the kids. We added wallpaper to the laundry room (the same wallpaper we used in the basement kitchenette).
March 2021
This month, I'm back for therapy. I cried a lot and was completely overwhelmed with life and work; It feels like everything is too heavy. We worked to perfect the final design details for the kitchen remodel. Pearl really started to act. I cut my bangs even shorter. I fell in love with the design combination of red and pink together. I brought in more plants to freshen up the house (later realized I had bought too much and ended up throwing away some). We hang a bunch of art around the house and have our first picnic at the end of the month.
This month, I'm back in therapy. I cried a lot and was completely overwhelmed with life and work; It feels like everything is too heavy.
April 2021
Flooded laundry room. The renovation of the children's bathroom is already underway. We took our first trip during the pandemic… to Des Moines! I went through a difficult friendship breakup. We've been working on updating our bedroom design this, once it's done, makes the space feel really nice and fresh. My friends and I have started cookbook club Again. Ours sofa (finally) got to the green room. Joe and I received our first dose of the COVID vaccine. During the last week of April, The demo on the kitchen has started.
May 2021
The kitchen remodel is well underway. We started to bake a lot (thanks to the lack of said stove). We spent a lot of time outside. August starts playing T-ball and soccer. We have received our second dose of COVID vaccine (and then we celebrate). we official close the door studio. Our kitchen remodeling range expanded and we decided to redo the foyer and entrance floors. We have completed Children's bathroom Freshen. We found some sweet chairs on the Facebook Marketplace for the dining room. Trees begin to bloom signaling the arrival of spring.
June 2021
The house is a construction site. We mostly eat takeout and the food we grill in the backyard. We spent most of our time at the nearby pool. I made a lot of last minute changes to the kitchen design. Our floors were finally leveled in the entrance, foyer and kitchen. Bennett made her first trip (of a couple) to the emergency room to treat breathing problems caused by asthma. My friend Dahlia threw a wonderful summer solstice party. I found mine favorite bathing suit. We did strip children's bedroom wallpaper and find a neon green paint underneath. It feels like we've been which part? back to normal, thanks to all the adults in our circle who have finally been vaccinated.
The house is a construction site. We mostly eat takeout and the food we grill in the backyard.
July 2021
We spent a lot of time outside. We went on a family hunt, spent time at the pool and grilled. Our tile floors are already installed. I guessed a lot of things. Bennett went to the ER again. We went to Chicago to visit family. We celebrated August's birthday. I'm starting to get really tired of not having a kitchen. we paint children's bed and I started hunting for dining room furniture. My friend Marlo threw a pizza party where I learned the magic of putting caviar in a pringle.
August 2021
I ran into Joe's truck with my car and felt like something was wrong with me. I saved a lot, which is usually a bad sign for me. I've been in intense therapy. I had a massive flare of dermatitis on my face. We went to the Grand Marais and spent time with Joe's family, which was lovely and healing. My second grandson was born. At the end of the month construction on the kitchen package. The Design with heart The team came to film at our house. I finished some details for our green family room and we turned the peach room into a living room again.
September 2021
We finally met my nephew, Max. We have moved to ours newly remodeled kitchen and back to Design with heart crew. I cook and cook and cook. We went to our first and only wedding of the year. Joe had a vasectomy. Pearl freaked me out and we hired her trainer. August started school for the first time since the pandemic. All of our belongings have finally arrived for green room. I made new friends in the neighborhood. August learned to ride his bicycle. We started planning for dining room (formerly the foyer) to more clearly define what we wanted to do with this space. Ours Design with heart episode was broadcast.
October 2021
We threw a party in our lawn to cheer for the Twin Cities Marathon. Joe cycled through the Grand Marais with a friend; I'm really proud of him. I had a breakout session. we actually Decoration for Halloween this year. August and Birdie dressed up as Big Bird and a squid; I like to see them as kids. Joe and I went to Louisville for work. My friends and I had a cookbook club cabin over the weekend up north. We've done a lot of hikes to Shadow Falls with our family, making it feel like we're really in the fall. Bennett had another asthma attack but luckily we didn't need to go to the emergency room this time. We have finished adding the mold to the dining room and paint it white.
we actually Decoration for Halloween this year. August and Birdie dressed up as Big Bird and a squid; I like to see them as kids.
November 2021
We celebrated my birthday and our wedding anniversary. I began decorate our house for early Christmas. I take the kids to the Minneapolis Institute of Art and love hanging out with them, sharing my love of art. I've refreshed my cold-weather wardrobe a bit, with cozy pieces that take a new shape to me. I had my first acupuncture session, it was amazing. I learned how to make beef wellington and be held First cookbook club in my house since the kitchen remodel. I designed a new product for the first time in a long time and started making art again. We held a little Thanksgiving at our house, and Pearl went home out of training.
December 2021
Bennett turns 4 and we've been reminiscing a lot about her story is born. She has had a great growth and as a result she has some new clothes; It's nice to see her style emerge. We went for a family walk in the snow and continued to train Pearl. Everyone gets a cold at one point or another, so we spend a lot of time at home together. We clean out our closets and finally feel like everything has its place. I bought a few pieces of furniture for the dining room to make the space feel more complete (and much more organized). We are ready for Santa Claus, and we celebrate Christmas for the family. At the end of the month, we started decorating for the holiday, doing our best to slow down and prepare for a fresh start in 2022.
Happy New Year! I hope 2022 treats you well, friends.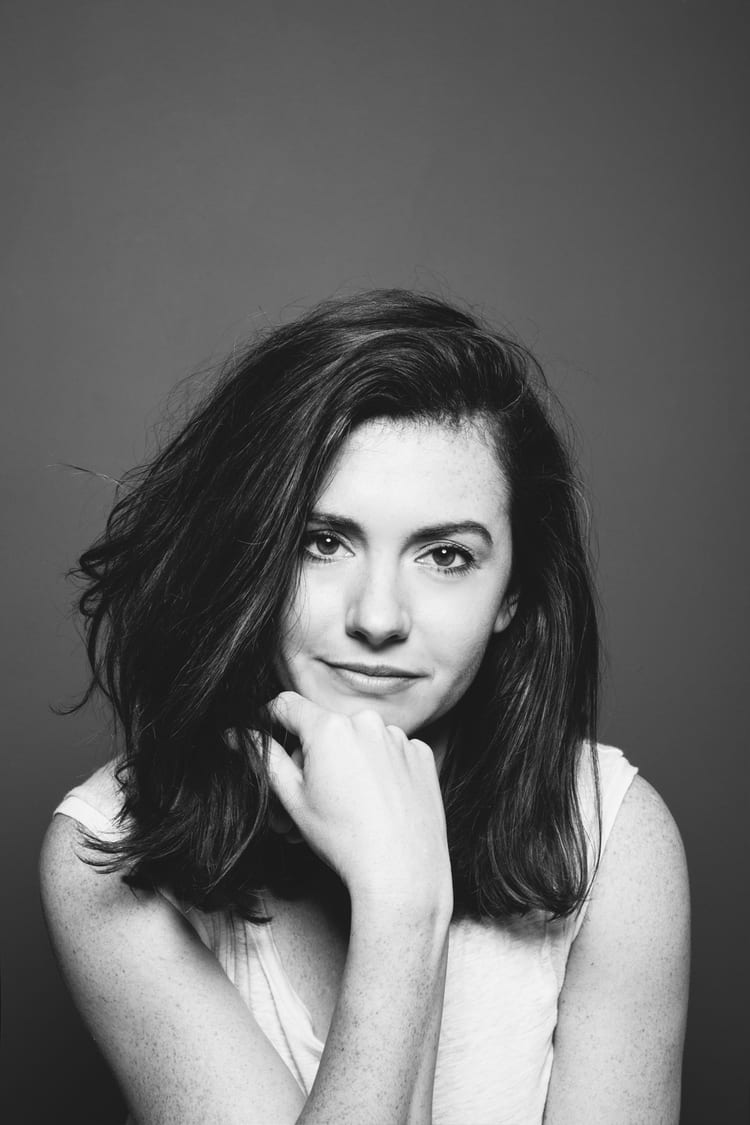 Kate is currently learning to play the ukulele, leaving her husband, children and dogs desperate. Follow her on Instagram at @witanddelight_.