Auto Express
Launched Okaya Faast F3 electric scooter with 125 km range, priced at Rs 99,999
After releasing the teaser for a few days, Okaya EV has launched the Faast F3 electric scooter model in the Indian market. It costs $99,999 (old showroom). The new electric scooter will come in six color options, Metallic Black, Metallic Cyan, Matte Blue, Metallic Gray, Metallic Silver and Metallic White. Faast F3 will be sold through more than 550 stores that the manufacturer has.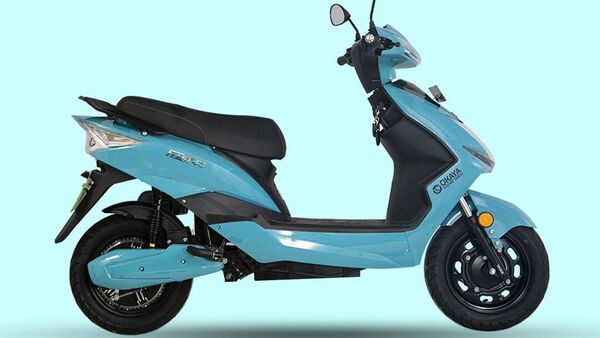 Okaya Faast F3 has a claimed range of 125 km on a single charge. There are dual LFP Li-ion battery packs measuring 3.53 kWh. The battery is water and dust resistant and comes with switchable technology to extend battery life. It takes around 4-5 hours to fully charge and Okaya EV is offering a 3-year warranty on the battery and Faast F3 motor which has a top speed of 70 km/h based on load capacity and is powered by a 1200W motor. bring the highest efficiency 2500W power.
Also read: Okaya launches Faast e-scooter, priced from $90,000, with a range of 150 km
Features offered are regenerative braking, reverse mode and parking mode. Suspension on the Faast F3 is carried out by telescopic forks at the front and hydraulic spring shock absorbers at the rear.
Commenting on the newly launched Faast F3, Anshul Gupta, CEO, Okaya Electric Vehicle said, "Oka Faast F3 is a revolutionary electric two-wheeler introduced to meet growing demand. increasing on top quality and reliable electric vehicles in India. It's designed to provide a comfortable and safe ride for its users, and is packed with the latest technologies and features that make it a great choice for those looking to make the switch. by electricity. We are confident that the Faast F3 will be a game changer in the electric two-wheeler market and will help us further strengthen our presence in the electric vehicle space."
First published date: February 10, 2023, 11:18 am IST