Auto Express
Mahindra aims to raise funds for electric vehicles, in talks to raise more than 4,000 crore: Report
According to a source cited by Reuters news agency, Mahindra's electric vehicle business is looking for investors to raise about 500 million USD (about 500 million USD). 4,048 crore) to push EVs.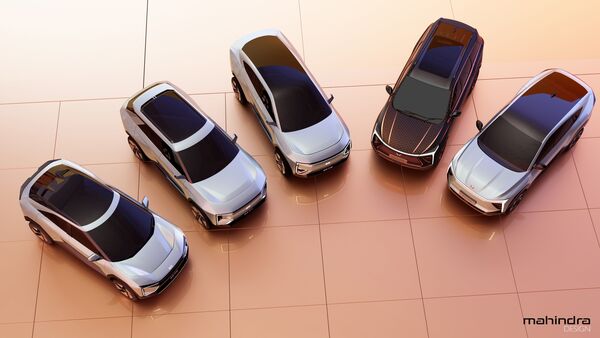 Mahindra and Mahindra are looking for investors to fund their new electric vehicle business as they plan to ramp up electric vehicle push in India to continue Tata Engine. The carmaker, which specializes in SUVs, recently introduced its comprehensive development plan for electric vehicles with the launch of five electric concept cars in the UK. The company also recently unveiled the XUV400 electric SUV, which is expected to launch early next year. According to reports, Mahindra is looking to raise up to $500 million (estimated to be converted into 4,048 crore) to support its EV push.
Reuters news agency quoted a source as revealing that the automaker is in talks to find a long-term global investor. Negotiations are in the early stages with global green funds and private equity firms. According to Reuters, several investors have recently expressed interest in funding around $800 million and are already in talks with the automaker. Reuters quoted their source as saying, "Mahindra wants to bring in a qualified investor but does not want to dilute a large amount of existing shares."
Mahindra introduced five new electric SUV concepts in August at its UK facility. The five EVs will be Mahindra's new range of battery-powered electric SUVs that will hit the market in the coming years. The first four are expected to launch between December 2024 and 2026. Mahindra is targeting all-electric models to contribute nearly a third of its total SUV sales. in March 2027.
Earlier, Mahindra announced a partnership with British International Investment in an effort to increase investment to produce upcoming electric cars for India. Automakers will receive An investment of 1,925 crore from the British company to help finance Mahindra Electric's upcoming production of electric vehicles under the Born Electric brand.
Mahindra also shook hands with Volkswagen to get EV components like the powertrain and battery. The two automakers are also planning joint vehicle projects, on-site battery production and development of charging solutions.
Mahindra's push towards electric vehicles could mark an exciting period in the electric vehicle segment in India, currently dominated by Tata Motors. Tata EVs have a market share of over 80% and continue to grow. Mahindra aims to challenge Tata's dominance with a fleet of six electric SUVs over the next few years.
India, the world's fourth-largest car market, is still in the early stages of EV adoption. Even though electric vehicle sales skyrocket year on year, they still make up only 1% of total car sales. The center aims to get 30% of all cars on India's roads to be electric by 2030.
Date of first publication: September 23, 2022, 08:49 AM IST