For many people, baking is an important part of the holiday season. Whether it's a favorite family recipe or a recipe you're trying for the first time, this particular time of year is the perfect time to enjoy the joys of baking.
However, by nature I am not a baker. I can make a delicious cake if I need to—I just don't really enjoy making my own. That's why I want to mine our pool for their Favorite cake recipe. I hope you find something to do in the list below!
7 cake recipes that our team loves
Introducer: Kate
I was first introduced to this recipe (shown above) in 2014. The cake was delicious — and incredibly memorable. It's a really simple olive oil cake that's fancy enough to be a dessert, but also light and mellow enough to be a great cake that you have for breakfast or with tea. If I need to bake something that I believe everyone will love, this is the cake.
2. Spritz Cookies
Recommended by: Nancy, Executive Assistant
This is a family recipe that I have made over and over again. I find this recipe tends to give you softer, more flavorful cookies than the regular spritz recipe.
Direction
Mix the following ingredients together. Mix well by hand or on medium to low speed with a hand mixer.
1 cup room temperature butter (Using good butter makes a difference!)
3/4 cup white sugar
2 egg yolks
1/2 teaspoon almond extract
1 teaspoon vanilla extract
Mix in 2 cups of flour, one at a time for easier and fuller mixing.
At this point, I divided the dough into two bowls and added green food coloring to one bowl to make Christmas tree cookies and added red food coloring to the remaining dough to make poinsettias spray cookies. If you don't want to add food coloring, you can bake them without adding food coloring, then sprinkle in red and green for extra sparkle.
Put the dough into the cookie press and shape on the baking tray. If you don't have a cookie cutter, you can gently roll out the dough and use a small cookie cutter — in whatever shape you like.
Bake at 350 degrees for 10-12 minutes. It helps to split the baking time in half by baking cookies on the bottom rack for half the time and then switching to the top rack for the other half.
Introducer: Bridgette, Brand Manager
When I was a kid, the holiday season meant two things to me: presents (obviously) and mint chocolate chip cookies. My mom will be making a HUGE batch of these in early December hoping they'll last all season. (Spoiler alert: They never did.)
Referee: Jackie, Editorial Director
I rarely bake cakes these days, but when I do, this monster cookie recipe is my go-to. I traded in the regular M&M for the same peanut butter confectionery, omitted the cookies and white chocolate chips, and added the walnuts. The result is truly a dream.
If you don't want to make them all in one go, they will bake great once stored in the freezer. Simply place the balls on a baking sheet or baking tray lined with parchment paper and place in the freezer. Once frozen, transfer them to a freezer bag of your choice and place them back in the freezer for storage. When you're ready to make them, bake as usual, allowing a few more minutes of baking time to compensate for the colder temperatures.
5. Peanut flower
Recommended by: Greta, Content Creator (recipe from my grandma)
Direction
Combination:
1/2 cup sugar
1/2 cup brown sugar
1/2 cup butter
1/2 cup peanut butter
1 egg
2 tablespoons milk
1 teaspoon vanilla
Then add:
1 3/4 cup flour
1 teaspoon baking soda
1/2 teaspoon salt
Mix well and shape into balls. Roll the balls in the sugar mixture plus red and green sprinkles. Then place on a grease-free cookie sheet.
Bake at 350 degrees for 10-12 minutes.
When done, immediately top each one with a chocolate star or Hershey's Kiss. Instead, my personal tip is to top it with small chocolate chips. I thought the chocolate to cookie ratio would have been better and it didn't feel like a big bite!
Recommended by: Carolyn, Graphic Designer
I love this focaccia recipe. It's the chewy, crispy focaccia inside and out of my dreams. I like to halve the recipe, bake my biggest cast iron, skip the garlic butter step at the end and most importantly add a bunch of castelvetrano olives after dipping/before sprinkling sea salt.
7. Roll of Rhonda
Introduced by: Nancy
These are delicious! They are a family favorite. We eat them on Christmas morning while opening presents because they taste like a little waffle.
Direction
Cut 4 cups of flour and 1 lb of butter. Stir in 1 pint of sour cream. Divide and shape into four balls, then refrigerate overnight.
Using a rolling pin, roll each ball into a 12-inch circle.
Mix these three ingredients together, then sprinkle ¼ of the mixture over each circle.
1 cup sugar
1 cup nuts (optional)
1 teaspoon cinnamon
Using a pizza cutter, cut each circle into 16 pie-shaped pieces.
Roll each piece starting at the wide end—each piece will look like a small crescent roll once rolled.
Place on a non-lubricated cookie sheet and bake at 350 degrees for 20-25 minutes.
While the Rhonda roll cools, mix the yeast ingredients together:
2 cups powdered sugar
2 tablespoons milk
1 teaspoon vanilla
Lay out the Rhonda rolls on parchment/waxed paper and glaze them after they cool. Continue to cool after glazing so that the glaze can set.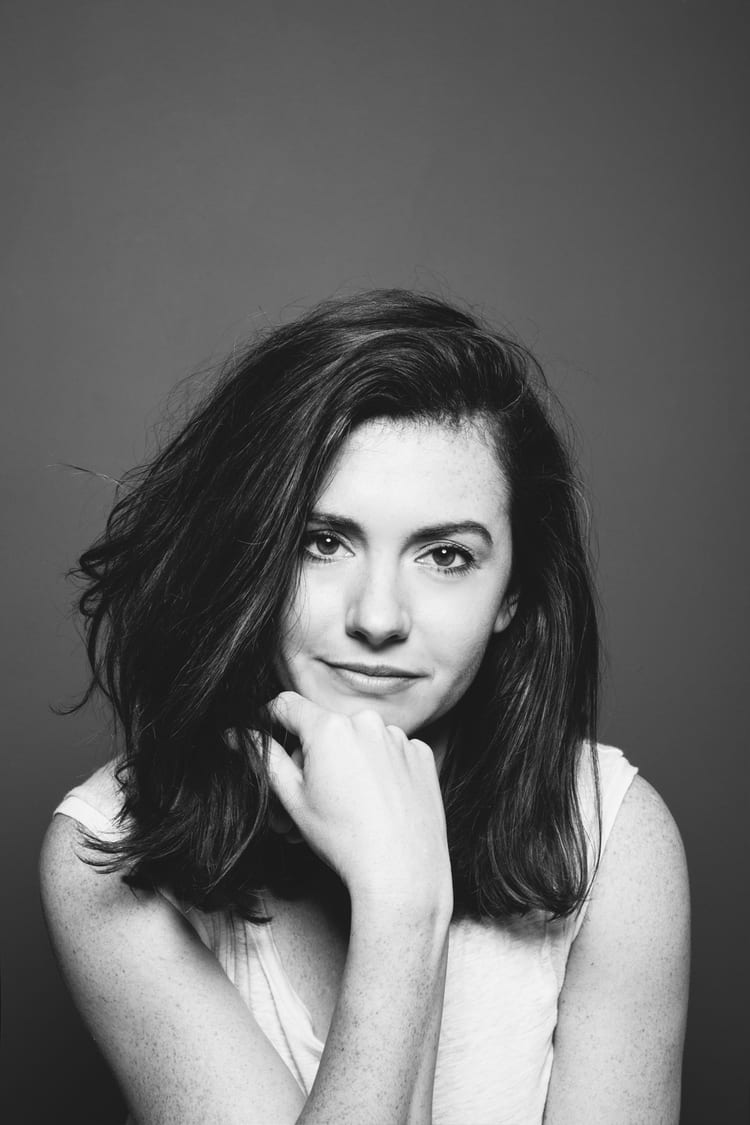 Kate is currently learning to play the ukulele, much to her husband, children and dogs' despair. Follow her on Instagram at @witanddelight_.