Auto Express
Own an E20 petrol car? This retailer is offering gasoline with 20% ethanol
Jio-bp, the fuel and mobility joint venture of Reliance Industries Ltd and UK's bp, has launched blended gasoline with 20% ethanol, in line with a government program to cut oil imports and reduce production carbon emissions.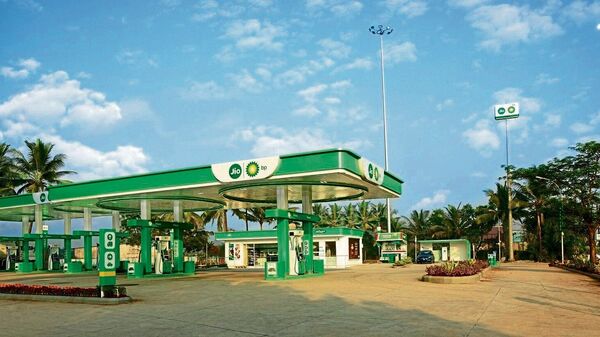 "Following the roadmap laid out by the Government, Jio-bp has become one of the first fuel retailers in India to offer E20 blended gasoline," the company said in a statement.
"Customers with vehicles compatible with E20 gasoline will be able to select this fuel at select Jio-bp stores, and supply will soon expand across the network."
E20 fuel is a mixture of 20% ethanol and 80% gasoline.
The blending of ethanol, which is extracted from sugarcane as well as broken rice and other food grains, in gasoline is being adopted by the government in this country to reduce the cost of importing oil for the nation and reduce carbon emissions while providing farmers with an additional source of income.
"India's fuel and vehicle market is growing rapidly. It is predicted to be the fastest growing fuel market in the world over the next 20 years.
"Jio-bp mobile stations are designed to help meet this growing need and are ideally located for customer convenience. They bring together a variety of services for consumers on the go. transportation – including additive fuels, electric vehicle charging, beverages and food, and plans to deliver more low-carbon solutions over time," the statement said.
Prime Minister Narendra Modi earlier this week launched E20 fuel at India Energy Week in Bengaluru.
"The joint venture (Jio-bp) is well-positioned to become a leader in fuels and mobility by leveraging Reliance's vast presence and extensive experience in consumer businesses across the globe." across India as well as bp's extensive global experience in high-quality fuels, lubricants, differentiated convenience and advanced low-carbon mobility solutions," the statement said.
Operating under the brand name 'Jio-bp', Reliance BP Mobility Limited (RBML) is a fuel and mobility joint venture between Reliance Industries Limited (RIL) and bp. The joint venture has 1,510 power stations across the country.
First published date: February 10, 2023, 10:13 AM IST