Auto Express
Partner of Simple Energy, li-ion battery maker to set up cell production in India
Li-ion batteries manufactured using C4V's technology will be used in upcoming Simple Energy two- and four-wheeler models.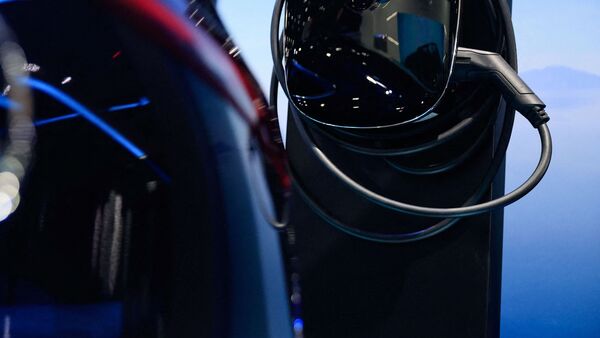 Start the electric car Simple energy signed a Memorandum of Understanding with C4V, a lithium-ion battery technology company, to establish a domestic lithium-ion cell manufacturing ecosystem. This partnership aligns with the government's Make-in-India initiative and will use cells with industry-leading safety, higher energy density than LFPs, faster charging, and long life cycles. more – all based on C4V's patented technology.
The partnership is significant because lithium-ion battery cells form the heart of any electric vehicle. Batteries made using C4V's technology will be used in upcoming Simple Energy two- and four-wheeler models. The EV maker insists that batteries made with this technology do not face the explosion risk that has plagued competitors recently.
(Also read | Simple One gets upgraded engine for better, more efficient performance)
These batteries are claimed to provide industry leading safety standards. C4V's technology extends battery life, safety and charging efficiency and, most importantly, empowers emerging countries to establish their own robust manufacturing ecosystems. "By partnering with C4V, we will strengthen our cell supply, a key component for us. This strategy also makes us more self-sufficient and reduces our reliance on imports," said Shreshth Mishra, Co-Founder, Simple Energy.
Furthermore, the localization of electric vehicle components will prove crucial at a time when the country is trying to transition to electric mobility. Kuldeep Gupta, Vice President (Strategic Partners), C4V, said: "Empowering domestic manufacturing will not only reduce the burden of import duties, but will also ensure the timely delivery of quality batteries in space. EV, boosting OEM confidence in the electric mobility market. .
Simple Energy aims to be at the forefront of the ongoing global transition to clean transportation. Its flagship product, the Simple One electric vehicle, will be manufactured in Phase 1 at the company's production unit located in Hosur, Tamil Nadu. The factory is currently preparing for mass production and will be operational in the coming weeks.
Date of first publication: April 6, 2022, 01:31 PM IST