News
Sidharth Malhotra and Kiara Advani kiss after varmala ceremony in romantic wedding video- WATCH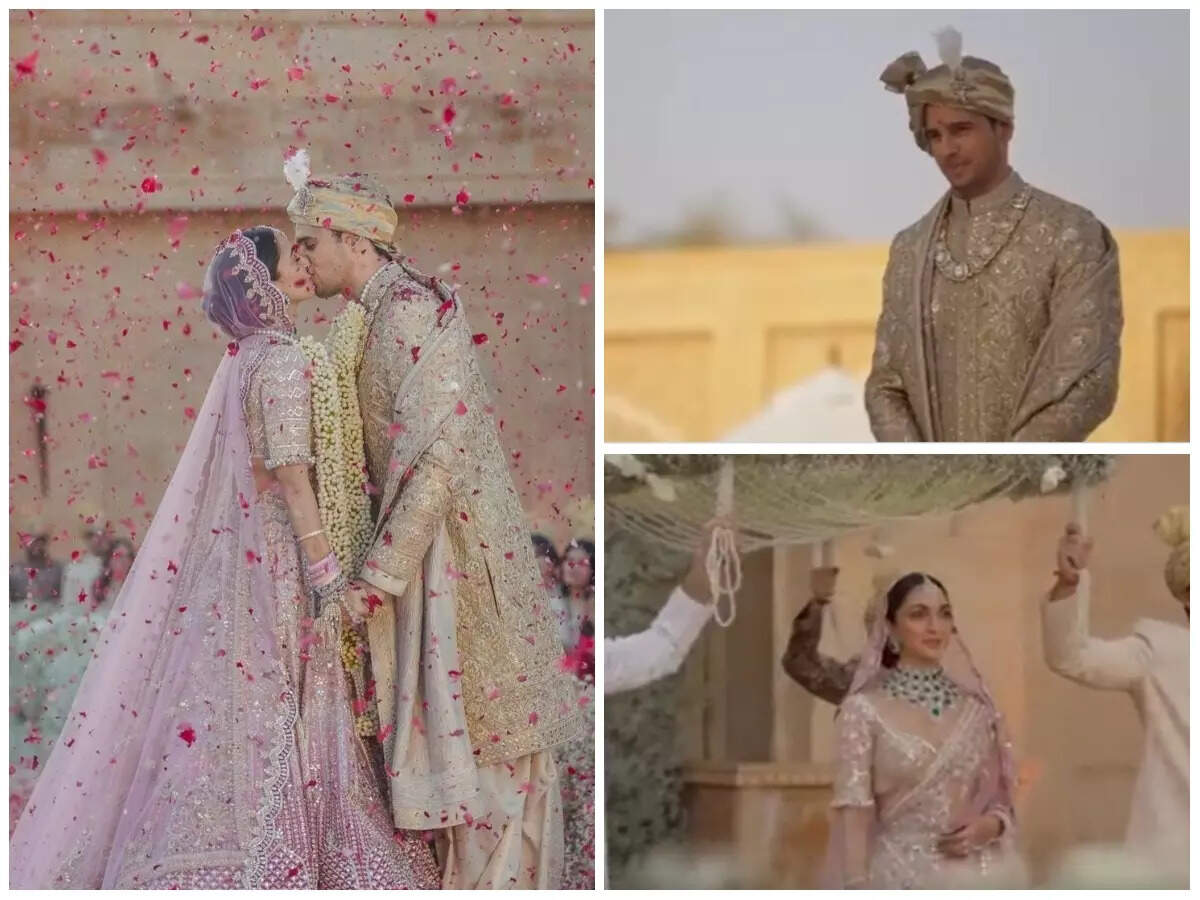 Just when we least expected it, Sidharth Malhotra and Kiara Advani brought us all a real-life fairy tale!
The couple on Friday surprised fans by releasing a wedding video online. The clip, which looks like it came out of a Bollywood movie, shows the blushing bride waking up with her groom.
According to the video, the bride and groom had the best moments during the wedding ceremony. Kiara is the happiest, movie-perfect bride as she dances and swings an invisible noose around her fiancé and pulls herself closer to him.
Sid cutely points at his watch, gesturing for her to hurry over to him.
The couple even gave fans a glimpse of their varmala ceremony. At first, Sid plays hard, then he bows for Kiara to put her garland around his neck. After the ceremony, both the bride and groom hold hands and Kiara pulls Sid into a kiss. As the couple smiled, they were presented with flowers and their families cheered them on in the back.
The wedding video also gives us a glimpse of their wedding ceremony, where they hold hands and bow to each other.
Sid and Kiara on Thursday broke the record for the most liked wedding photos on Instagram. The couple amassed around 23 million likes for their wedding announcement post, breaking the record held by Katrina Kaif and Vicky Kaushal, who totaled 20 million likes for their photos.
Both stars are said to have been emotional during the wedding. Sid couldn't hold back his tears when he saw Kiara's custom kaleera with their initials, a carving of Sid's late pet dog Oscar, and other personal items from their romance .
Sid and Kiara held an intimate ceremony on February 7, in the presence of a few close friends and family. The two held a private wedding reception on Thursday night for their extended family and friends.
Etimes is told that the couple will be traveling to Mumbai today and will be throwing a huge Bollywood-style party for all their friends and former movie co-stars over the weekend.