News
South African peacekeepers killed after helicopter was shot down mid-flight in DR Congo – Global Affairs
in a statement issued by his SpokespersonUN Secretary General António Guterres strongly condemn The attack left a South African 'green helmet' dead and another injured.
Emergency landing
According to reports, the seriously injured peacekeeper was still able to fly, and along with the rest of the crew landed at the airport of the provincial capital Goma.
Have There is no indication so far who is responsible for the attackor what kind of weapon was used in the attack.
The Eastern DRC is home to several armed groups, including the M23 insurgents, who have been waging a major campaign against government troops in recent months, supported by the United Nations mission. there, known by its French abbreviation MONUSCO, as part of a campaign to protect civilian officials.
Hundreds of civilians were killed in violence at the hands of armed groups, including women and children.
Last March, eight peacekeepers were killed when their helicopter crashed in an area in North Kivu province, where Congolese troops are engaged in fierce fighting with the M23.
Call for an immediate cease-fire
At Saturday's East African Community summit in Burundi, regional leaders reiterated calls for an immediate ceasefire by militants linked to the eastern DRC. Kinshasa has accused the Government of Rwanda of supporting the M23 rebels, an allegation denied by the authorities in Kigali.
The M23 has occupied parts of North Kivu province in the eastern DRC since last October, threatening to enter the provincial capital.
According to reports, more than 500,000 people have been displaced due to intense fighting in the province since last March, and earlier this week Pope Francis made his first visit to the DRC to call for an end to the violence. . An agreement signed in November when the rebels agreed to withdraw did not materialize.
The Head of MONUSCO, and the Special Representative of the DRC, Bintou Keita, briefed on the Security Council in December, told the ambassadors that the security situation had "significantly deteriorated"in the previous weeks.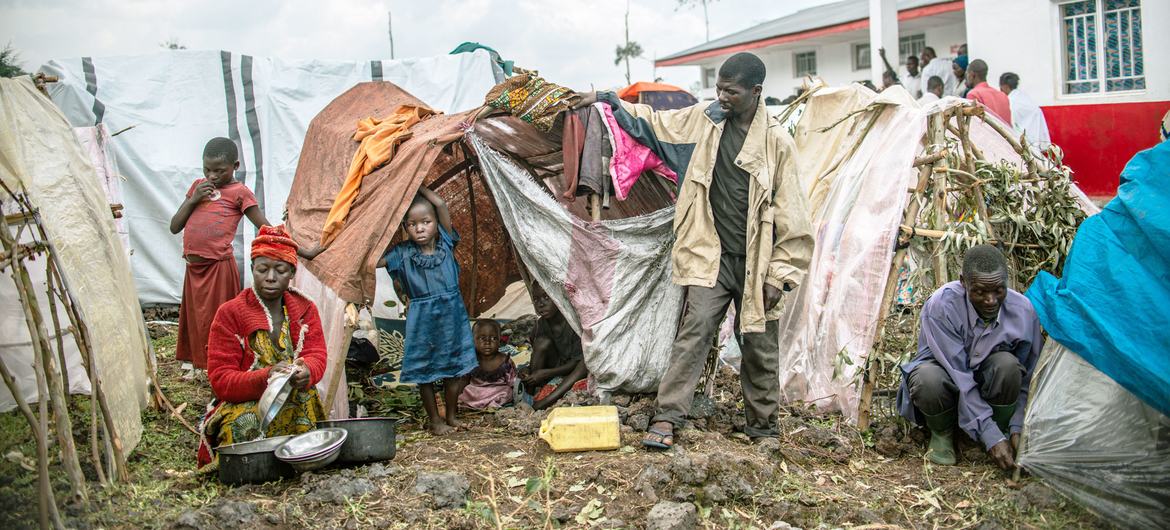 Guterres pledges continued support
In his statement, Mr. Guterres expressed his view Deep condolence To the family of the fallen peacekeeper, as well as to the Government and people of South Africa, wishing the injured a speedy recovery from the dramatic helicopter landing.
He recalled that such attacks against peacekeepers "may constitute a war crime under international lawHe asked the Congolese authorities to investigate the heinous attack and bring those responsible to justice as soon as possible.
"The Secretary-General reaffirms that the United Nations, through its Special Representative to the Democratic Republic of the Congo, will continue to support the Government and people of the Congo," the statement continued, "in their efforts to bring peace and stability in the east of the country."