News
strong, prolonged recession hit developing countries hard — Global issues
Globally, growth continued to plummet due to rising inflation and interest rates, falling investment and supply disruptions due to Russia's full-blown invasion of Ukraine.
Any new adverse developments could push the global economy into recession, the World Bank said. This includes a higher-than-expected inflation rate, a sudden increase in interest rates to curb inflation, a resurgence in inflation. COVID-19 pandemic, or escalating geopolitical tensions.
However, faced with extremely high levels of government debt and soaring interest rates, advanced economies are absorbing global capital.
Poverty rate increases
Per capita income growth in emerging markets and developing economies is expected to average 2.8 percentwhole percentage point lower than the 2010-2019 average.
In sub-Saharan Africa, accounting for about 60% of the world's extreme poorPer capita income growth between 2023-24 is expected to average just 1.2%, a pace that could cause poverty rates to rise, not fall.
"The The crisis facing development is intensifying as global growth prospects deteriorate," said World Bank Group President David Malpass.
"Emerging and developing countries are facing a multi-year period of slow growth due to a heavy debt burden and weak business investment. This will combine with already devastating reversals in education, health, poverty and infrastructure, as well as growing demand from climate change."
Global recession forecast
Project report that growth in advanced economies will slow from 2.5% in 2022, to 0.5% in 2023. Over the past two decades, a slowdown of this scale has heralded a global recession.
inside USAgrowth is forecast to slow to 0.5% this year – 1.9 percentage points lower than the previous forecast and the weakest performance outside of official recessions since 1970.
In 2023, Euro zone growth expected at 0% – adjusted down 1.9 percentage points. In China, growth is expected to be 4.3 percent; 0.9 percentage points lower than the previous forecast.
With the exception of China, growth in emerging and developing economies is expected to deceleration from 3.8% in 2022 to 2.7% in 2023.
By the end of 2024, GDP levels in emerging and developing economies will be approximately six percent below expectations before the pandemic.
Between 2022-2024, total investment in these economies is likely to grow by an average of 3.5% – less than half the rate of two decades ago.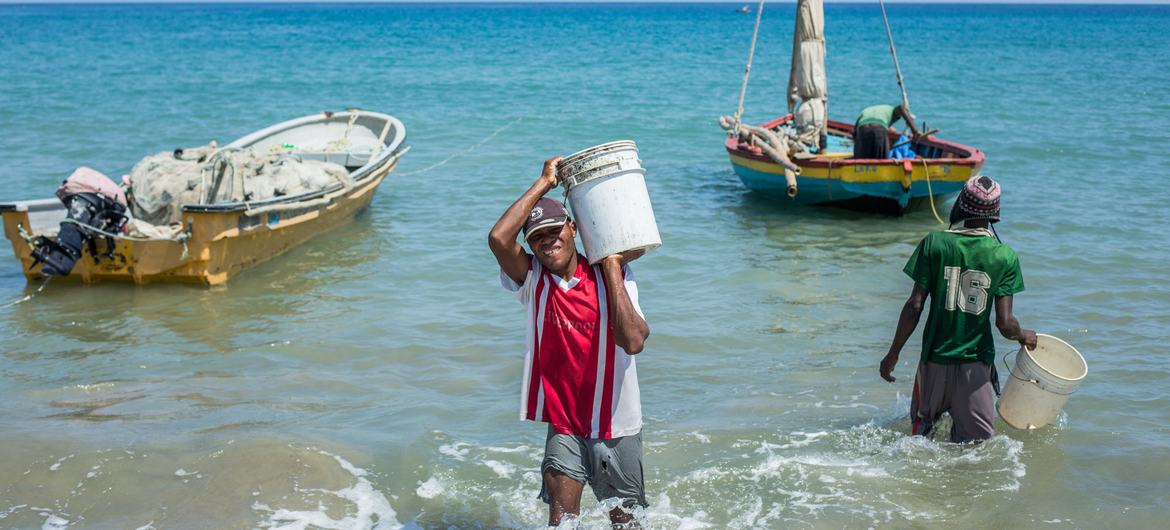 Latin America and the Caribbean
Meanwhile, data from the latest UN ship annual report on merchandise exports from Latin America and the Caribbean, showing a 20% increase in 2022, but a year-over-year decline in growth.
The Economic Commission for Latin America and the Caribbean (ECLAC) estimates this growth to be driven by 14% price increase and a 6% increase in export volume.
The Commission also found that the value of imports of goods in the region 24 percent increase.
As in 2021, the expansion is mainly driven by external factors (increasing prices of raw materials, especially fuel), not by the possibility of increasing export volumes or diversifying supplies. regional exports to new areas.