Auto Express
Sustainability 2.0: This tractor runs on cow dung, 180 hp
Currently, the automotive industry is growing quite strongly on the path of sustainable development and almost every car manufacturer in the world is in the process of adopting electrification and exploring ways to use it. alternative fuels in vehicles. In this way, New Holland Agriculture has built the New Holland T6 tractor that runs on methane.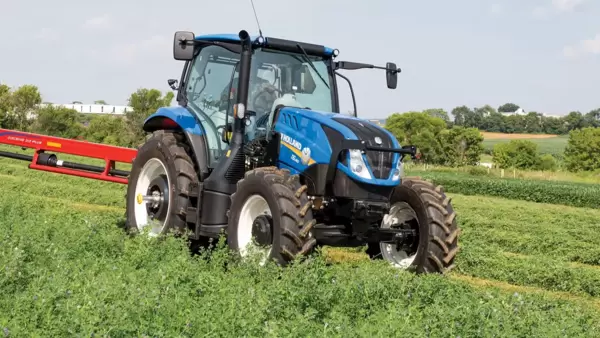 With a weight of 9,525 kg and the characteristics of a diesel-powered tractor, the T6 comes with a 185-liter tank that runs on the dung of about 75 cows. According to a Bloomberg report, the vehicle emits 62% less nitrogen oxide and 15% less carbon dioxide. "It took 10 minutes to refuel and we never ran out of gas," says dairy farmer Kevin Hoare. Hoare and his wife use this tractor on their dairy farm almost daily.
Also read: Exclusive: World's first self-driving tractor has big plans in India
CNH Industrial, an equipment and services company, together with startup Bennamann Ltd have developed a process through which tractors run on methane. If the methane is cold enough, it turns into a liquid, which can then be transported or used in an engine. Bennamann co-founder Chris Mann says that organic waste goes in and the gas comes out from this tractor. He also says that it does not generate heat. "It's just nature doing its thing," he said.
CNH CEO Scott Wine believes that although electrification plays a role, it is unlikely to replace diesel. "But a medium-sized farm will produce more methane than it can use," Wine adds. focuses mainly on dairy farms in Europe, but the company says the tractor can work in places where methane is abundant, be it landfills, fish markets or granaries.
(With input from Bloomberg)
First published date: March 19, 2023, 16:46 pm IST