Auto Express
Tesla's promise? Elon Musk confirms robot taxi with 'futuristic' appearance
Elon Musk has time and again advocated self-driving car technology along with Tesla promoting its strength in the field.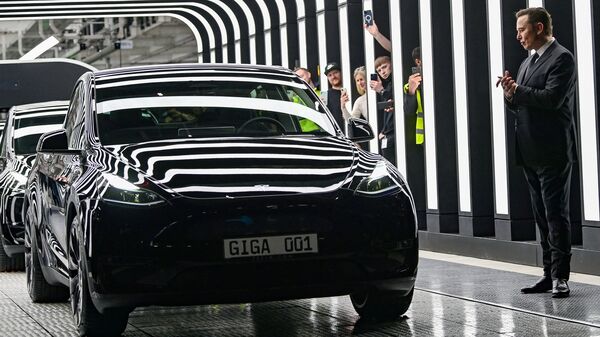 Tesla CEO Elon Musk confirmed that his company will launch a dedicated self-driving taxi in the future with an appearance unlike what has been seen so far in vehicles around the world. While Musk did not provide a timeframe for a self-driving Tesla taxi, it could pave the way for another milestone in mobility solutions that are undergoing a change at a rather rapid pace.
Addressing a large audience at the opening of Tesla's massive facility in Texas, which will be the heart of Tesla's operations with its new headquarters here, Musk outlined future plans. "Large scale. Full self-driving. There will be a dedicated robotaxi," he said. While dedicated robotaxi is a fairly new claim, Musk and Tesla have persistently pursued a future where vehicles are self-driving.
(Also read: New Tesla Texas Gigafactory is bigger than the Pentagon, home to Cybertruck)
Self-driving technology or self-driving cars has quickly caught on with Tesla also leading in this particular automotive sector. Musk has previously stated that such vehicles will be safer than conventional ones because machines will be able to eliminate the possibility of human error. He also said that equipped with a range of advanced and constantly improving cameras, radars and sensors, self-driving vehicles will be able to change the way people get around. Tesla will expand its "Full Self-Driving" beta software to all North American FSD subscribers this year, Musk also confirmed.
But self-driving technology is still not immune to controversy with a number of Tesla accidents prompting investigative agencies in the US to take a closer look at the technology itself. Many people have been detained for various crimes in vehicles such as sleeping in the backseat, using a mobile phone and even having sex while the car is driving itself. However, Tesla recommends that drivers always pay attention to their surroundings and keep their hands on the wheel.
Date of first publication: April 8, 2022, 11:05 AM IST