Auto Express
The CEO said the situation of capturing Renault-22 in Russia is very complicated
Amid calls to boycott Renault, the French carmaker is weighing options to leave Russia, which could profoundly affect its plans to pivot the company.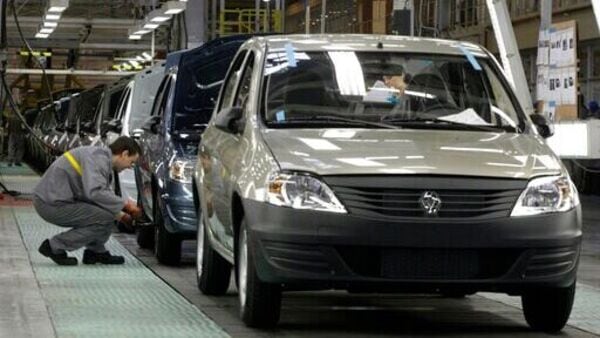 Renault caught in the Russian-Ukrainian conflict. The French auto giant is stuck in Russia, despite suspending operations at its Moscow facility as the company faces the dilemma of closing its business in the country. On Wednesday, Renault became the latest automaker to suspend operations since Russia invaded Ukraine in February. However, their decision was met with growing backlash and calls to boycott the brand.
Luca de Meo, CEO of Renault, warned that pulling out of Russia would create a "very complicated situation" for the carmaker, which has been recalibrating its profits and goals. Renault is facing a cashless debit of 2.2 billion euros to reflect the potential costs of suspending operations in Russia.
Renault owns the Russian car manufacturer AvtoVAZ, under which one of the most famous brands Lada sells its cars in Russia. According to Renault, Lada accounts for nearly 21% of the Russian market. AvtoVaz owns 68% of Renault and it depends on Russia for about 10% of its revenue.
What's more worrisome for the brand is that pulling out of Russia will likely severely affect their efforts to turn their fortunes around. Renault has just begun restructuring its operations with a focus on shifting to electric vehicles. Last month, the French carmaker reported its first annual profit in three years. This year, the company aims to increase its profit margin by 3% or more.
An important part of Renault's turnaround strategy relies on merging the Dacia and Lada brands. The vehicles of the Russian brand will be built using Dacia's vehicle platform. Lada is also part of Renault's cost-cutting plan and its main push into small family cars.
Renault's Russian partner, Avtovaz, said that it will produce new models without imported components and will work to rebuild its supply chain. It imports about 20% of its parts and raw materials.
The Russian Ministry of Industry and Trade said that negotiations are underway to decide the future of the Renault plant in Moscow. A decision may be made. will be done next weekend. Earlier, Russia said that it could nationalize the facilities of foreign automakers who want to leave the country amid the ongoing war. Russia has banned the export of some auto parts in response to Western sanctions. It risks exacerbating the ongoing supply crisis facing the global auto industry.
Date of first publication: March 25, 2022, 03:08 PM IST