Auto Express
This Chinese EV maker's attempt to copy the classic MINI has failed after BMW objects
A China-based automaker has been denied permission to produce its electric car after its design was said to be quite similar to BMW's Classic MINI model. Automaker Beijing Estek Technology, which also makes semiconductors, has lost its right to patent appeals for the design after German auto giant BMW raised an objection. China's State Intellectual Property Office denied the company a patent for the design after deliberating for more than a year. BMW filed an objection with the authorities last year shortly after finding the patent images.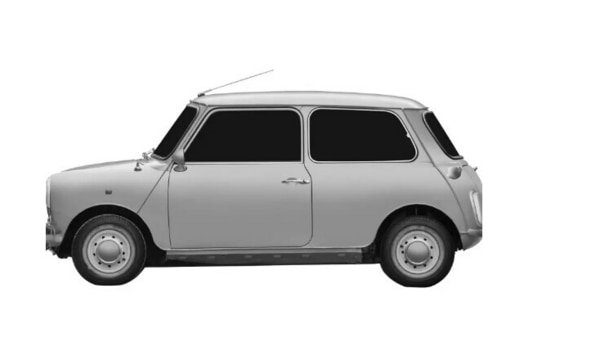 The alleged electric vehicle is uncanny similar to the Classic MINI model produced between 1961 and 2001. Images shared by Chinese media such as Car News China and Autohome show the styling car. hatchback looks and features similar to the MINI. a MINI model. It has hidden door hinges, a similar grille, exposed fuel tank lids, lights and even rear license plate lights. According to reports, the fuel tank cap may have been redesigned to accommodate the charging port of electric cars. The EV is said to come with an electric motor and front-wheel drive option.
Although Chinese authorities have dropped the electric vehicle maker's patent appeal, the automaker has three months to respond in case it chooses to challenge the decision.
It's not new for a Chinese company to get caught up in controversy over copying the designs of models made by others, and probably won't be the last. Before that, cars and two-wheelers made by local Chinese automakers stole the designs of popular models. Great Wall Motor's Ora hatchback, for example, is also another version of Volkswagen's classic Beetle. A more recent example is Chery Concept SUV Jetour TX, which looks like a mix between a Ford Bronco and a Land Rover Defender. Not only car design, Chinese companies are also criticized for copying other companies' websites and slideshows. XPenga widely popular EV brand from China that was recently accused of 'copying' the look and feel of the Tesla website,
First published date: February 10, 2023, 12:57 PM IST