Auto Express
Top 5 best-selling SUVs in January: Nexon leads the race with Brezza, Venue
Tata Motors continues to dominate the SUV segment in the new year. Its flagship products like the Nexon and Punch compact SUVs are among the most popular models for people looking to drive a new SUV home. Nexon has been leading the SUV segment in India for several months now. It has stood tall among the crowd of small SUVs when rivals like the Hyundai Venue or Maruti Suzuki Brezza have yet to catch up. However, in the compact segment, Hyundai's Creta still leads compared to other competitors.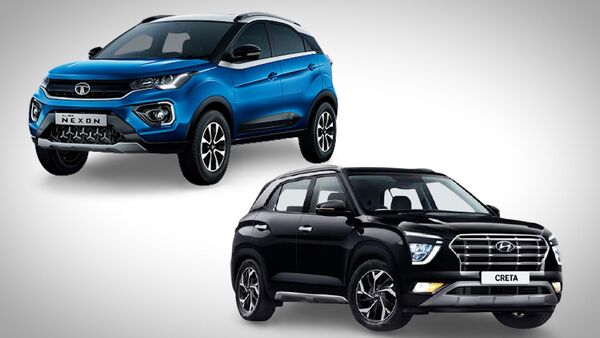 Here's a quick look at the top five SUVs on sale in India in January.
tata nexon
Tata Motors offers the Nexon SUV in India in both ICE and EV versions. The SUV was India's fifth best-selling vehicle in January and led the SUV segment. Tata sold 15,567 SUVs, up from 13,816 sold in the same month last year. Sales also increased significantly compared to 12,053 units sold in December.
Hyundai Creta
Hyundai's flagship SUV continues to be the best-selling model in the compact SUV segment. In January. Despite longer wait times than most competitors, the Hyundai Creta found 15,037 people to order. Its sales have increased from 9,869 units sold last January and 10,205 units sold in the previous month. Hyundai is expected to bring the new generation Creta to India later this year.
Maruti Suzuki Brezza
Maruti Suzuki's Brezza small SUV was introduced in a new avatar last year. Since then, Brezza's sales have steadily increased and were able to climb to second place in its segment. Maruti sold 14,359 SUVs in January, up from 11,200 sold in December. Last January, when it was sold as the old-generation Vitara Brezza, Maruti sold only 9,576 units.
Also read: These 10 cars are most popular across India in January
Tata punch
Tata Motors' smallest SUV remains one of the best-selling models across India. The Punch SUV, which has just completed a year on the market, ended January with 12,006 units delivered, one of the best achievements since its debut in 2021. In January of last year, Tata had sold 10,027 SUVs. In December, Punch found 10,586 homes.
Location Hyundai
Among small SUVs, Hyundai Motor's Venue remains one of the most popular. However, it hasn't been able to topple the Nexon, or even the new Brezza, since the new-generation model hit the road last year. Hyundai sold 10,783 SUVs last month, down from 11,377 it was able to sell last January.
First published date: February 10, 2023, 12:22 PM IST