Sports
Tua Tagovailoa, Darius Slay Featured Player of the Week
Second edition of NFL's Player of the Week has arrived.
Let's see who succeeded with Week 2 hardware.
AFC Offensive Player of the Week: QB Tagovailoa, Miami Dolphins
No midfielder better than Tua Tagovailoa in Week 2. WR Tireek Hill there was a lot of praise about his signal caller heading into the season and Tagovailoa backed up those praises with a Six-TD extravaganza Sunday against Baltimore. Even better: His four TD throws came in the fourth inning, and despite being placed 21st in the final bracket, Miami bounced back to win 42-38 thanks to Tagovailoa's feats. . He finished with 469 yards, on a 36/50 clip and six TDs.
AFC Defensive Player of the Week: CB Jaylen Watson, Chief of Kansas City
We may have heard the story of Watson by now. It's the epitome of true wealth and the rookie corner ensures he'll outstrip restaurant applications with his life's choice. Thursday night compare to Charger.
Justin Herbert & Co looked like they would go straight into the bottom zone to take a seven-point lead early in the fourth quarter after going 57 meters in seven innings, but Watson has other plans. He missed a pass Herbert intended to give Gerald Everett and then had to enter races towards his own end, causing Herbert to miss on his way to the 99-yard TD return. The swinging style of play has cemented Watson's position as the AFC's top defensive player.
NFC Offensive Player of the Week: WR Amon-Ra St. Brown, Detroit Lion
There is no cure for the plague in St. Brown explodes everywhere Washington's defense Sunday afternoon. St. Brown failed to cure in both the run and pass games, racking up nearly 200 all-round yards (68 yards of javelin with just two carries; 116 yards of receiving) in the game. He averages more than 10 yards per reception (12.8), and crosses the post twice thanks to assists from Jared Goffwho has a total of four TD passes during the day.
NFC Defensive Player of the Week: CB Darius Slay, Philadelphia Eagles
Darius Slay is Kirk Cousins' favorite target in Beating Eagles '24-7 of the Minnesota Vikings on Monday night. At least, that's what Twitterverse gathered from the outing. And if you've watched the game for yourself, you can't help but notice some of the passing attempts that seem to be aimed in Slay's direction.
"Big Play" Slay has a star-shaped receiver Justin Jefferson in a tight coat all night, allowing him to pull only one hit of six targets and keeping Cousins ​​a passer-by rating of 0.0 when looking his way. Oh, and he sucked two INTs from Minnesota's QB in the process, while almost walking away with two more. Slay admitted to having Jefferson on his calendar, and he's proven his reputation as one of the scariest corners in the league with his statement.
Special Teams: AFC, Special Teams Player of the Week: P Braden Mann (New York Jets) and KY Graham Gano (New York Giants)
Mann is an unsung hero in Jets' win back via Cleveland Browns. His successful kick returned the ball to his team after just over a minute of play, allowing Joe Flacco and Garrett Wilson to work their magic for the winning TD game. He also rose to success in the first quarter with a nifty 17-yard pass from a fake hit that kept a New York driveway intact.
Gano is responsible for 13 of the Giants' 19 points in 19-16 win Carolina. He won 4/4 on FGs during the affair, connected from 33 and 36 in the first quarter, and hit a player 56 yards later in the fourth inning to track a conversion from 51. Then the man. second longest in Giants history.
---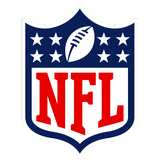 Get more out of the National Football League Follow your favorites to get game info, news, and more.
---
---