Sports
Two years on from military coup in Myanmar, UN chief stresses international solidarity, as arrests, air strikes continue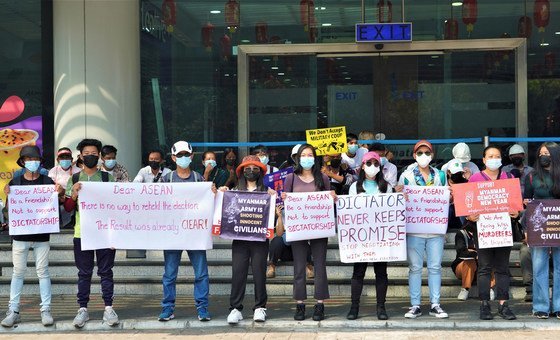 Before February 1st – mark two years since the military toppled and arbitrarily detained members of the democratically elected civilian governmentincluding the President U Win Myint and State Counselor Daw Aung San Suu Kyi – Secretary-General, in a declare raised by his Spokesperson, has raised some concerns.
He also condemned all forms of violence as the multi-dimensional crisis in Myanmar continues to worsen and has serious consequences in the region.
Imprisonment, aerial bombardment
Drawing attention to the military's stated intention to hold elections, he highlighted increased aerial bombing and burning of homes, along with the arrest, intimidation, and harassment of political leaders. , civil society organizations and ongoing journalists.
In this vein he said Without conditions allowing the people of Myanmar to freely exercise their political rights, "the proposed polls risk exacerbating the unrest."
He said he continues to stand in solidarity with the Burmese people and support their democratic aspirations for an inclusive, peaceful and just society, in addition to protecting all communities, including Muslim Rohingya minority.
In this regard, he said "the UN pledges to stay in Myanmar and address multiple vulnerabilities arising from military actions as of February 2021." However, this Requires full and unfettered access to all affected communities as well as prioritizing the safety and security of UN agencies and humanitarian partners, he added.
Security Council resolutions
Faced with these and other problems, Mr welcome December 21, 2022 of the Security Council 2669 . resolution (2022) as an important step and stressed the urgency of strengthening international solidarity.
It calls for an immediate end to violence, increased restraint from all parties, and the release of those arbitrarily detained.
Thus, his Special Envoy Noeleen Heyzer will work closely with the new Special Envoy of the President of the Association of Southeast Asian Nations (ASEAN) to engage actively with all stakeholders in Myanmar. to end the violence and support a return to democracy.