News
UN chief condemns attacks on civilian facilities in Saudi Arabia and Yemen – Global Affairs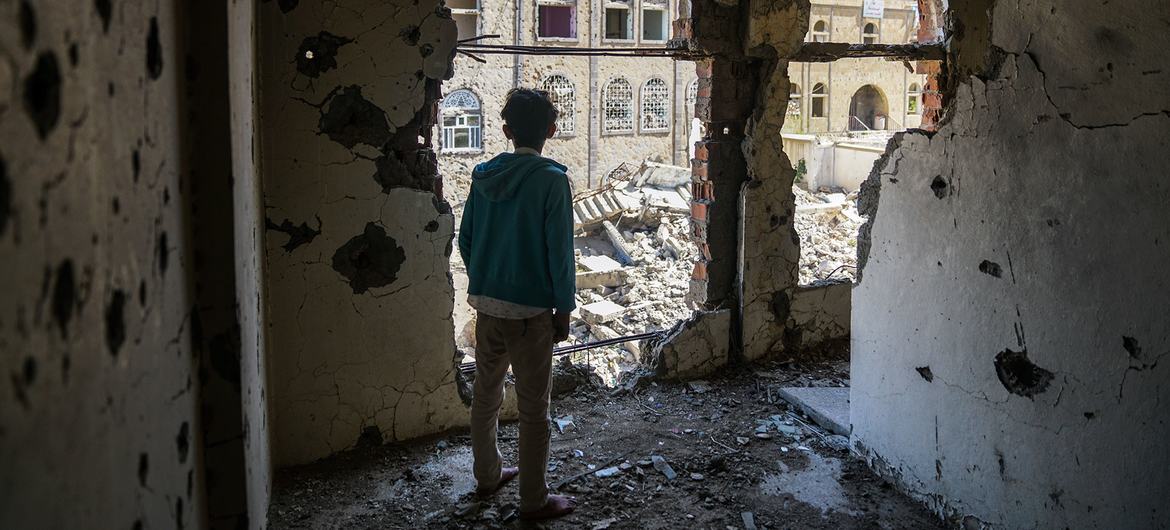 "The Secretary-General is deeply concerned by reports of ongoing air strikes in the city of Hudaydah and the targeting of Hudaydah's ports, which provide an important humanitarian relief to the people of Yemen," the official said. United Nations spokesman, Stéphane Dujarric, said in a statement.
More than 23 million Yemenis face hunger, disease and other life-threatening risks as the country's basic services and economy collapse, the UN Office for the Coordination of Humanitarian Affairs (UN Office for Humanitarian Coordination) said.OCHA) said.
Deadly air raids
On Friday, Yemen's Houthi forces, also known as Ansar Allah, launched aerial attacks on civilian and energy facilities in Saudi Arabia, including an oil and gas facility in Saudi Arabia. Jeddah, causing a great fire, released a column of black smoke.
Then, on Saturday, the Saudi-backed coalition retaliated with airstrikes on the Houthi-controlled seaports of Hudaydah and Salif as well as the Yemeni capital Sana'a, believed to have been fired. killed 8 civilians, including 5 children and 2 women.
These strikes also resulted in damage to the UN staff's residence in Sana'a, Mr. Dujarric added.
Stop hostile actions
The head of the United Nations is calling for "a prompt and transparent investigation into these incidents". to ensure accountability," the statement continued.
As the conflict entered its eighth year, the United Nations chief reiterated his call for all parties to "exercise maximum restraint, immediately reduce hostilities and comply with their obligations." them in accordance with international humanitarian law, including the principles of distinction, proportionality and prudence."
He also called on the parties to "engage constructively and without preconditions, with his Special Envoy." reduce violence and urgently reach a negotiated agreement to end the conflict in Yemen. "
Meanwhile, the media reported that Yemen's Houthi Ansar Allah said it would suspend for three days missile and drone attacks on Saudi Arabia. The group advocates that a unilateral peace initiative could be a long-term commitment if the Saudi-led coalition halts air strikes and lifts port restrictions.