News
US conducts air strikes against terrorists in northwest Syria but few details are provided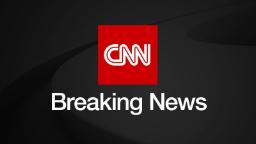 Pentagon press secretary John Kirby said in a statement late Wednesday night that the mission was carried out by US Central Command, the agency that controls military operations and operations in the Middle East.
"Information will be made available as it becomes available," the statement said.
There were no US casualties.
The three-sentence statement did not reveal the target for the special operations mission or whether there were any indications of civilian casualties.
CNN has contacted Central Command.
In northwest Syria, the US has repeatedly targeted al Qaeda and its affiliates, with the Pentagon acknowledging at least one attack in recent months that could have resulted in civilian casualties.
In September, the military targeted a senior al Qaeda leader near Idlib, Syria, according to a statement from Central Command. A month later, the military carried out a drone strike against Abdul Hamid al-Matar, a senior al Qaeda leader, Central Command said.
And then in December, the military targeted Musab Kinan, a senior leader of al-Qaeda's branch Hurras al-Din, near Idlib. Central Command opened an investigation into possible civilian casualties from the attack, but the Pentagon was unable to provide an update at the time.