Auto Express
What happens after Roger Federer retires? Tennis legend pairs up with Mercedes for charity
Mercedes-Benz has developed the one-of-a-kind Mercedes-AMG GT 63 SE PERFORMANCE painted in a unique Neon Yellow color.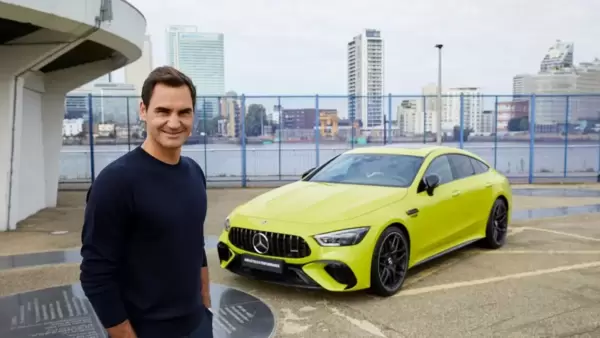 With a total of 20 Grand Slam titles, 103 tournament championships and 310 weeks at the top of the world tennis rankings – Roger Federer's career is truly colorful. On and off the court, he is respected and revered all over the world. In addition to his active tennis career, Roger Federer has been closely associated with Mercedes-Benz for 14 years: a key figure in several advertising campaigns, a brand ambassador and a source of ideas, claims German luxury car brand. Now the Swiss tennis conductor has started a joint initiative with Mercedes-Benz for several side projects titled 'Neon Legacy'.
The first product in this project is a Mercedes-AMG GT 63 SE PERFORMANCE, painted in a neon yellow theme and accompanied by Federer's personal badge. The automaker claims that this colorway pays homage to the yellow color of tennis balls and marks the beginning of the project. This one-of-a-kind car will be sold at an auction later this year and proceeds from it will be invested in a charity tennis project next year.
First published date: September 22, 2022, 11:57 AM IST