Auto Express
What makes Tesla owners in China oppose the automaker Know here
Tesla is facing outrage from Chinese customers after it announced a surprise price cut for its electric cars. Consumers who had previously purchased Tesla electric vehicles and did not receive the rebate benefits began asking for discounts and credits, claiming that they were overpaying for the electric vehicles they had previously purchased. Reuters reports that about 200 Tesla Model 3 and Model Y buyers recently gathered at the automaker's showrooms and distribution centers across China over the weekend and protested the decision to cut prices. for the second time in three months by the automaker.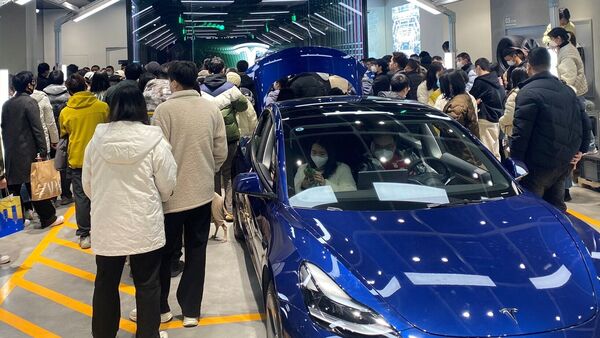 The report says that many Tesla owners say they believed the prices Tesla charged for their electric cars at the end of last year would not be cut as abruptly or as deeply as the automaker just announced in a press release. to promote sales and support production at that time. Shanghai factory. They also revealed that the scheduled expiration of government subsidies at the end of 2022 has also spurred more people to complete their purchases.
Also read: Tesla steps back on the yoke, brings back the good old round steering wheel
In an effort to boost sales in China, Tesla has announced consecutive price cuts for Model 3s and Model Y EVs in the country over the past few months. The latest arrived on Friday. With the new price cut, Tesla electric car prices in China are now between 13% and 24% below September 2022 levels. The price cuts come after the automaker's sales slump decreased in December last year. This forced Tesla to announce price cuts at a time when demand for electric vehicles is falling in China.
Following protests from Tesla owners, police in Shanghai allegedly facilitated a meeting between Tesla employees and assembled EV owners, at which the owners make a list of claims, including an apology and compensation or other credits.
First published date: January 8, 2023, 13:43 pm IST